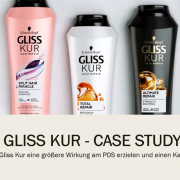 Alle auf Zoom - Headset auf – Austausch starten!
(Screen on – Put on your headset – Start the exchange)
The first virtual workshop for Henkel with the Circle of Excellence in Marketing (CEM) took place - already a routine for the students after a semester of online lectures. On November 13, 2020, 20 members of the CEM from Berlin, Cologne and Münster exchanged their academic and practical experience with the Henkel team.
Read more

about AHA! (-rules) – Virtual CEM Workshop with Henkel