Application for the MCM master seminars in the winter semester 2020/21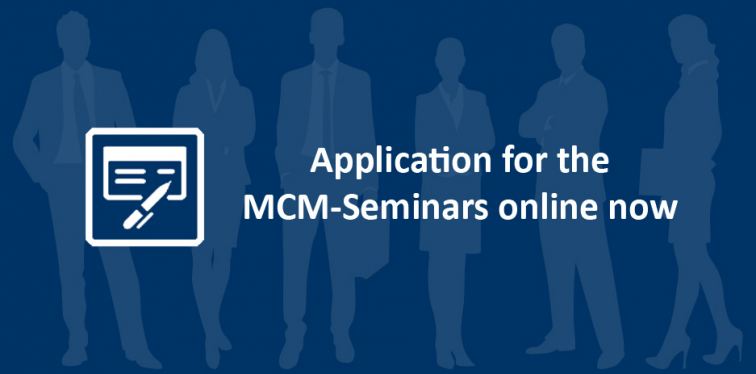 Dear students,
as of now, you can apply for the MCM seminars in the winter semester 2020.
Please specify your preferences until August 19, 2020.
The following seminars are offered:

Marketing Analytics and Data-Driven Business Strategies
Chair for Marketing and Media
Prof. Dr. Thorsten Hennig-Thurau
Contact person: Ricarda Schauerte
DoIT! Project seminar together with Allianz
Chair for Value-Based Marketing
Prof. Dr. Sonja Gensler
Contact person: Prof. Dr. Sonja Gensler

Marketing for a Better World – Sustainability Issues In Marketing
Chair of Marketing Management
Prof. Dr. Manfred Krafft
Contact person: Janina Wiebringhaus

Socially (IR)Responsible Algorithms: How the internet can betray our privacy
Junior-Professor of Marketing
Prof. Dr. Raoul Kübler
Contact person: Lina Oechsner
The allocation of the seminar places is based on your submitted information and documents. We will take your preferences into account as much as possible. The final lists of seminar participants will be announced by August 21, 2020 the latest.
Please note that your given information in this survey does not supersede an application at the examination office. After you receive your confirmation of participation, you still have to apply at the examination office within the early examination period.
If you have any questions concerning the MCM application process, please have a look at the FAQs or contact Michael Zylla. In case of questions concerning a special seminar, please contact the corresponding person.
Best regards
Your MCM team