Dr. Wayne D. Hoyer from the University of Texas to visit the MCM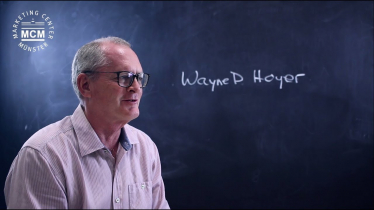 The MCM is pleased to welcome Dr. Wayne D. Hoyer from the University of Texas in Austin, USA. He will stay at the MCM from September 5, 2018 for approximately one year. Dr. Hoyer is an expert in Consumer Behavior, Customer Insight, and Marketing Communications. His research encompasses amongst others, Processing and Decision Making, Customer Relationship Management, and Advertising Information Processing.
In this context, Dr. Hoyer was honored with the Humboldt Stiftung Forschungspreis because he has significantly shaped the research in this field. The award winners are invited to encourage research projects in Germany up to one year. Therefore, the MCM is delighted that Dr. Hoyer chose the MCM as his place to be for the time he will spend in Germany.
Dr. Hoyer is already accompanying the master's course Consumer Behavior for several years. As he is a long-standing guest at the MCM, he bears the title VIP (Visiting Professor) at the University of Münster. On that account, he will receive office 112 at the IfM for his stay in Germany.
We are looking forward to welcoming Dr. Hoyer at the MCM and having a productive and inspiring time together.