MCM student Saskia Fath is awarded the " Preis der Deutschen Marktforschung 2022"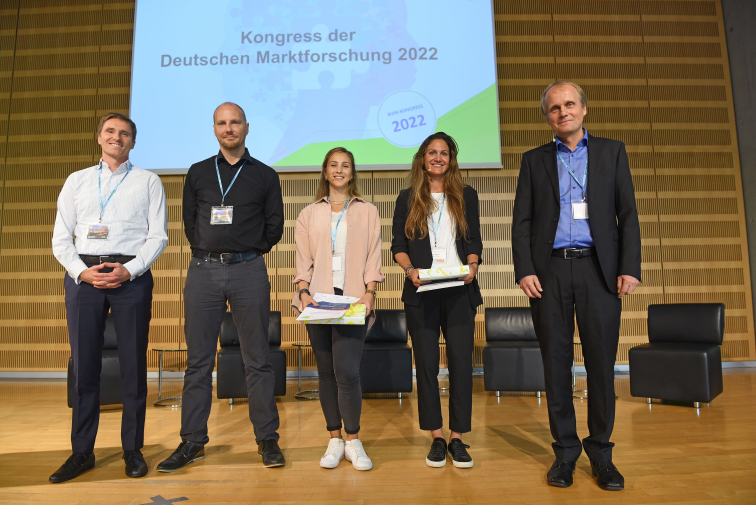 On June 20, the award ceremony for the "Preis der Deutschen Marktforschung" took place in Frankfurt am Main as part of the congress of German market research.
This year's winner in the category " master thesis" is MCM student Saskia Fath. She wrote her master's thesis at the Chair of Marketing Management under the supervision of Tim Kalwey and was then nominated for this award at the suggestion of Professor Krafft.
The prize is awarded annually to graduates and scientists who have written an outstanding dissertation or master's thesis. The jury looks for achievements that demonstrate a particularly successful synthesis of sophisticated methodology and high practical relevance. It is awarded jointly by BVM (Berufsverband Deutscher Markt- und Sozialforscher), VMÖ (Verband der Marktforscher Österreichs) and SWISS INSIGHTS (Swiss Data Insights Association) to promote the exchange between science and practice.
Saskia Fath dealt with the topic of brand anthropomorphism in her master thesis. With a sound theoretical foundation and a clear focus on willingness to pay as a dependent variable, she succeeds in writing a convincing master's thesis on this very complex topic, especially with regard to the research design. Using a sophisticated experimental study design, she shows that brand humanization can positively influence not only the relationship between brand and consumer, but also consumers' willingness to pay. Hereby, she provides intriguing implications for marketing research as well as for practice.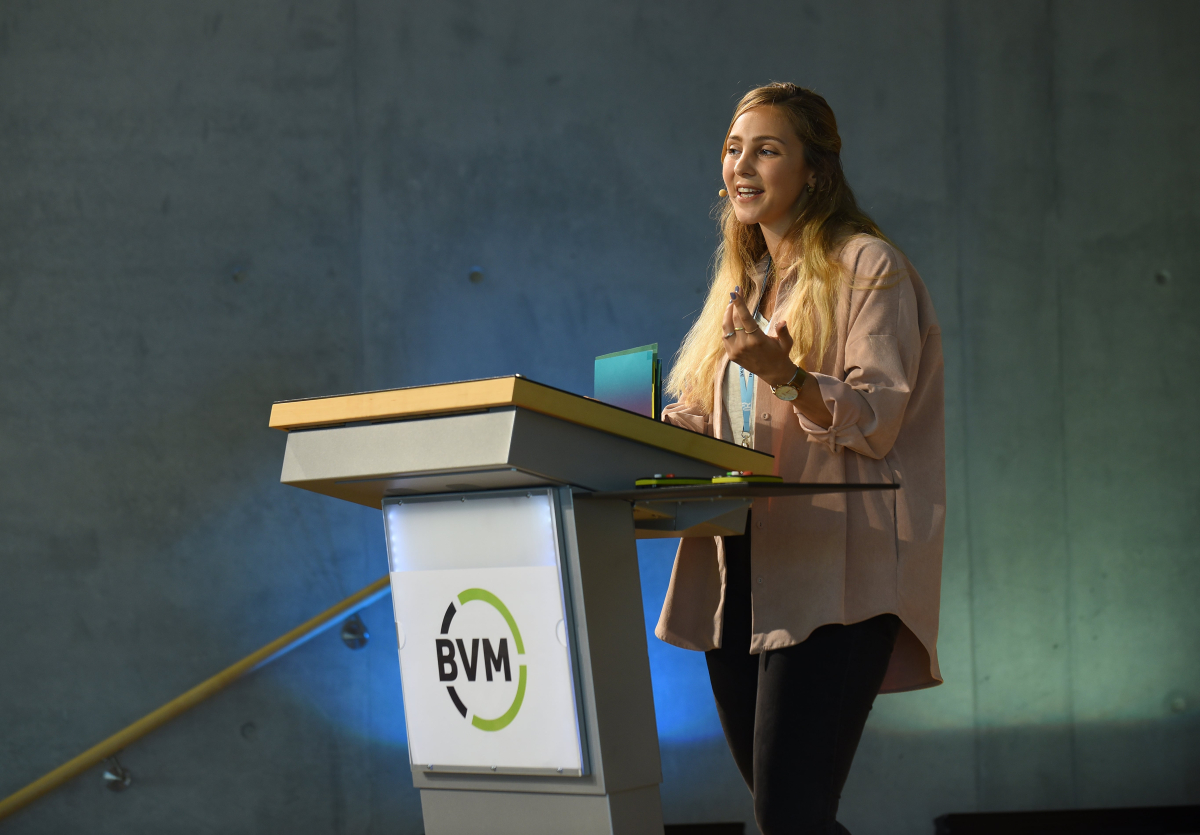 We are very happy about this success and congratulate Saskia very much for this achievement.
Image credits: Christian Augustin (BVM)