When Hollywood comes to Münster: Practical insights into the movie business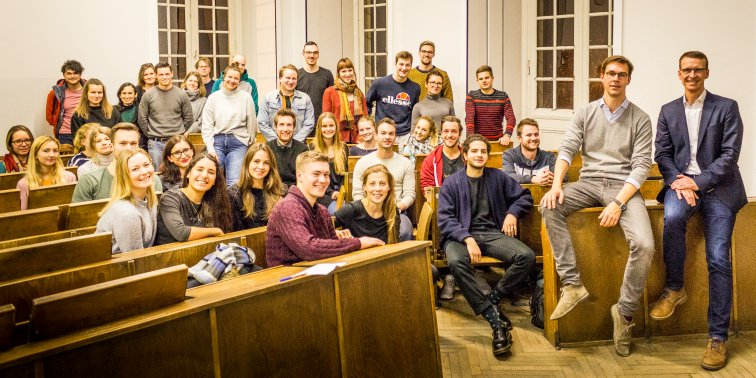 The entertainment industry, and the movie business in particular, is experiencing turbulent times. New technologies, channels, and players challenge Hollywood's existing business models, with large numbers of consumers shifting their watching behavior toward streaming services. As part of Professor Hennig-Thurau's master course on "Entertainment Media Marketing," two executives discussed these changes and the state of filmed entertainment from very different angles.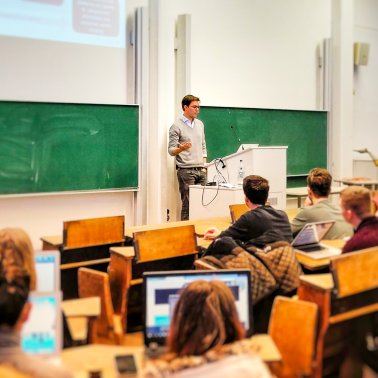 Kai Schmidt-Merz, Managing Director at 20th Century Fox Home Entertainment (GSA & Benelux), took the "studio view" – he explained how the studios, as dominant provider of filmed entertainment content for several decades, react to the rise of subscription offers from tech companies such as Netflix, which challenges the traditional transactional approach of selling and renting single film copies on DVDs and Blu-ray discs or via digital streams. He explained why studios will need to engage in the subscription business too, but also described the challenges that come with such a transformation. Among them is the powerful use of consumer data that enables the new market players to produce their own filmed content while focusing on user-oriented offerings, becoming increasingly independent of (traditional) film studios. His presentation was accompanied by a certain kind of instant nostalgia, as the future of the legendary Fox brand featured in the introductory trailer is uncertain after the firm's merger with industry giant Disney.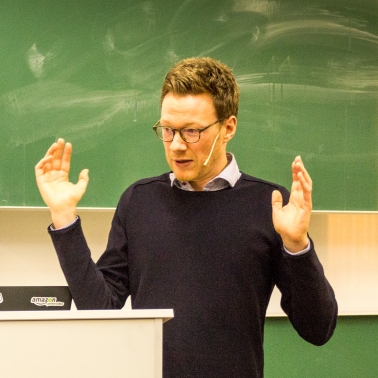 Being the head of Amazon's digital video store in Germany, Stephan Bauer's perspective is a fundamentally different one. Not only is his company a leader among those new technological market entrants, but with Amazon being a multi-category retailer, the provision of entertainment content via subscription mainly follows the idea that exciting films and series will uplift consumers' spending in other categories. Quoting Amazon CEO Jeff Bezos, he argued that "When we win a Golden Globe, it helps us sell more shoes." More fundamentally, Bauer stressed the crucial role of a strong customer orientation (or, in Amazon terms, "customer obsession") for the company's competitiveness, along with a high level of innovativeness and a strategic perspective.
Both guests not only presented their insights, but also answered numerous questions and responded to several comments by Münster's entertainment marketing students. Their practical views greatly complemented the theoretical knowledge shared in the lecture as well as in Prof. Hennig-Thurau's "Entertainment Science" book – they help to prepare the students for what is needed to be successful today in the entertainment business. Film industry, get ready!