Professor Krafft gives laudatory speech for Finne brewery at the Marketing Club Münster Osnabrück
On May 16, Professor Manfred Krafft gave the laudatory speech for this year's Marketing award at the regional Marketing Club Münster Osnabrück.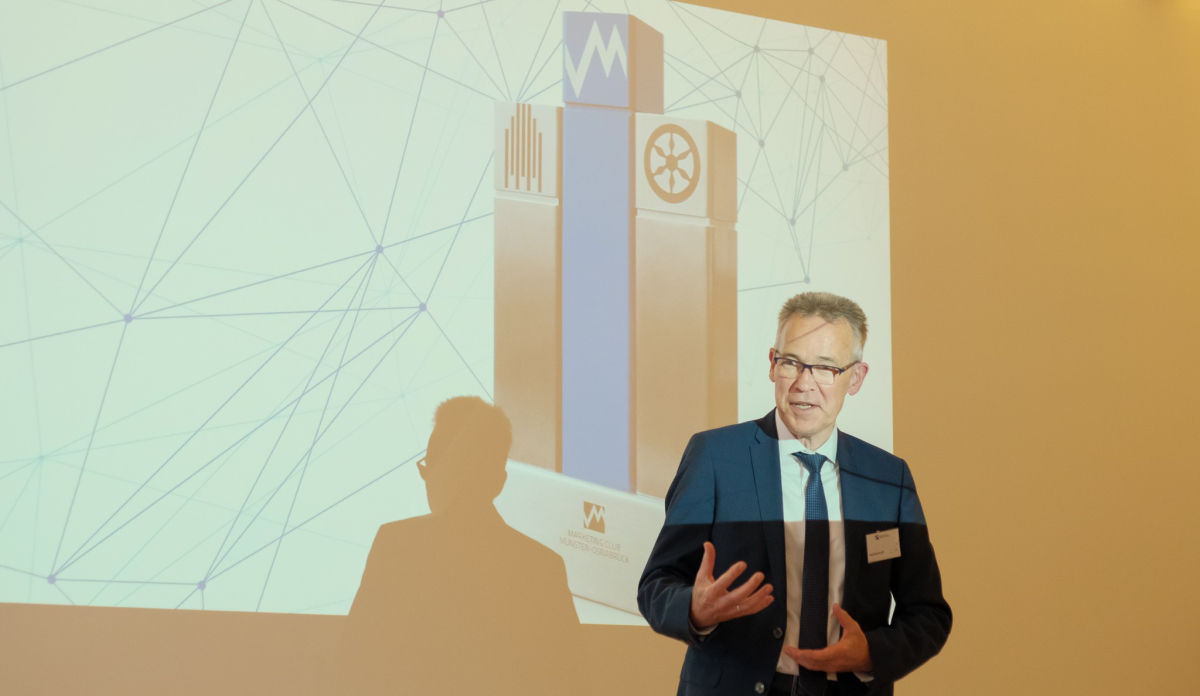 The Marketing award recognizes outstanding, innovative, and entrepreneurial marketing achievements and selects the most promising candidates based on their originality, effectiveness, strategy and concept, and regionality. This year's winner is Finne, a craft-beer brewery founded by Florian Böckermann, a former PhD student of the MCM. The young company Finne has quickly established itself as a young, modern craft beer brand in Münster and the region and impressed the jury by its authenticity, sustainability, and level of cooperations. The overall strategy is coherent and addresses clearly defined target groups. The high degree of congruence between Finne's brand personality and the brand image perceptions by its customers, and its elaborated concepts with a keen eye for detail demonstrate both the credibility and high authenticity of the company. With its sustainable identity and the focus on regionality, Finne emphasizes its origins and at the same time meets the customers' preferences of the present time. In addition, there is a courage to invest against trends and to consistently push the core business idea, while growing organically. This growth is also made possible by creative and innovative collaborations on many levels. Examples include the Münster and Osnabrück Universities of Applied Sciences, the Hafenkäserei, and the Allwetterzoo. Overall, the team shows that a systematic market orientation, a cohesive branding, a positive team spirit and synergetic collaborations contribute to this remarkable success. And it is nice to know that another alumnus is doing so well as an entrepreneur.
Congratulations on this outstanding achievement!