Dissertation by Victoria Kramer honored with Best Dissertation Award by AMA Sales SIG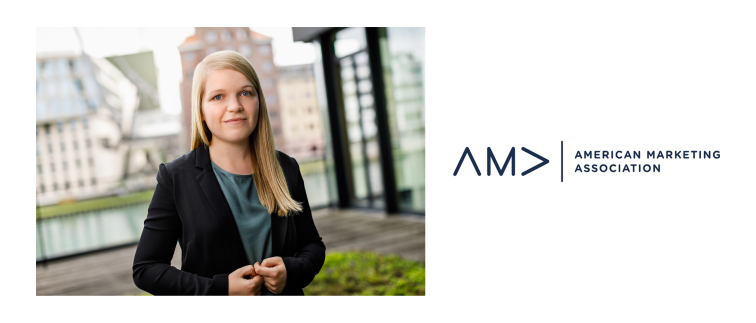 Dr. Victoria Kramer, Assistant Professor at the Chair of Marketing Management (IfM), has received the prestigious Doctoral Dissertation Award from the Selling and Sales Management Special Interest Group (SIG) of the American Marketing Association for her dissertation, "Essays on Value-Creating Sales in Business-to-Business Markets." The award is presented annually for the best dissertation in the field of "Personal Selling and Sales Management" and comes with a $1,500 prize.
The award is sponsored by the Sales Excellence Institute at the University of Houston, one of the world's leading centers for sales research. Among the award winners in recent years are meanwhile high-profile researchers. Furthermore, the award is rarely given to researchers from outside the United States. The award will be presented at the American Marketing Association conference in San Francisco in August 2023.
Join us in heartily congratulating Victoria on this outstanding achievement!