Professor Krafft Gives Keynote on the "Transformation of B2B Sales Management and Selling"
As part of this year's University Sales Center Alliance Research Symposium, Professor Manfred Krafft gave a keynote address on "Transformations in Sales and Sales Management." This year's USCA Symposium was held in a virtual format and attended by just over 50 participants from academia and practice. The conference was chaired by Professor Ravi Sohi from the University of Nebraska-Lincoln, Professor Alexander Haas from Justus Liebig University in Gießen, and Professor Lenita Davis from the University of Wisconsin.The panelists were both experienced sales practitioners and recognized and distinguished sales researchers.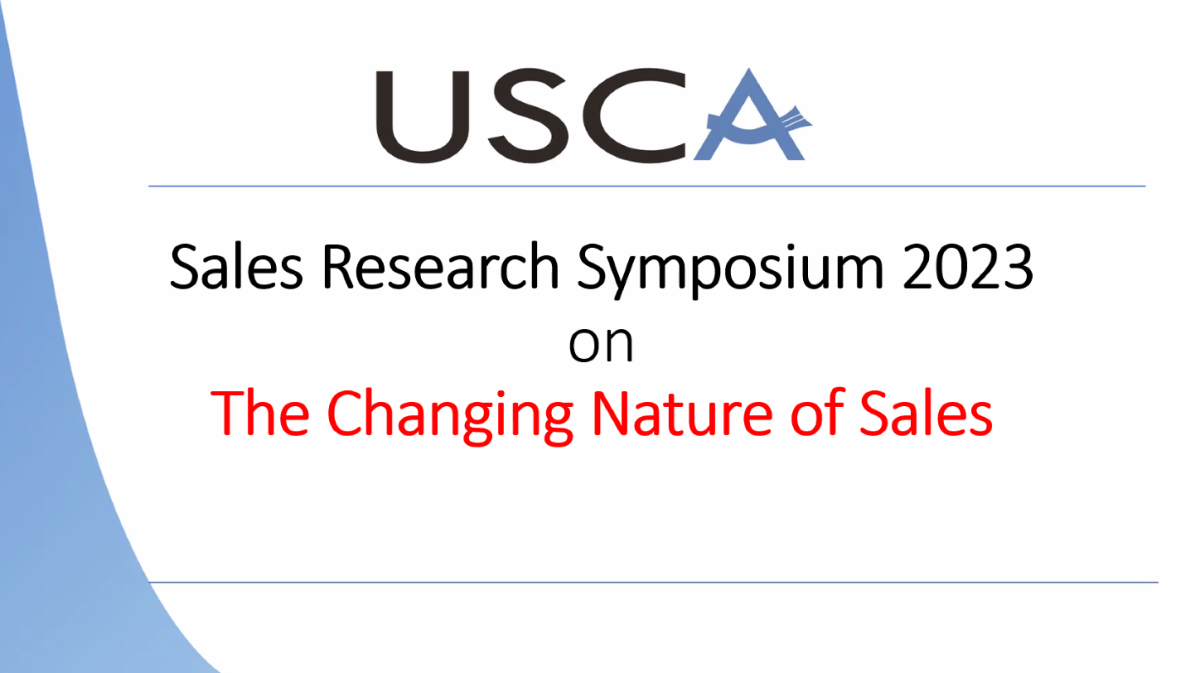 The event began with an opening by the conference leaders and an introduction of the speakers. Scott Collins of Gartner then presented recent changes in B2B sales practice in terms of customer developments and corresponding demands on sales organizations and individual salespeople. The academic speakers followed. Adam Rapp of Ohio University delivered a 15-minute keynote in which he addressed pressing research issues in sales. Next, Professor Krafft took the stage to talk about the changing face of sales management and sales, including disruptive customer-facing developments. He presented two current research projects in which he is assisted by Victoria Kramer and Tim Kalwey, respectively. The first project focused on the changing B2B sales paradigm, while the second examined different levels of servitization depending on configurations of the supplier-customer relationship. Ellen Pullins of the University of Toledo then spoke about the impact of the changing nature of sales, particularly technology-driven developments, on the sales process.
The event concluded with a Q&A session, where audience members had the opportunity to engage directly with the speakers and ask further questions.
Overall, the USCA Sales Research Symposium was a success for Professor Krafft and his team. His presentation on the transformation in B2B sales management and sales fit perfectly with the theme of the symposium. He sparked a lot of interest among the participants, as evidenced by the participation in the breakout sessions.