Anna-Gesina Hülemeier Introduces Consumer Behavior Students to the Fundamentals of Psychology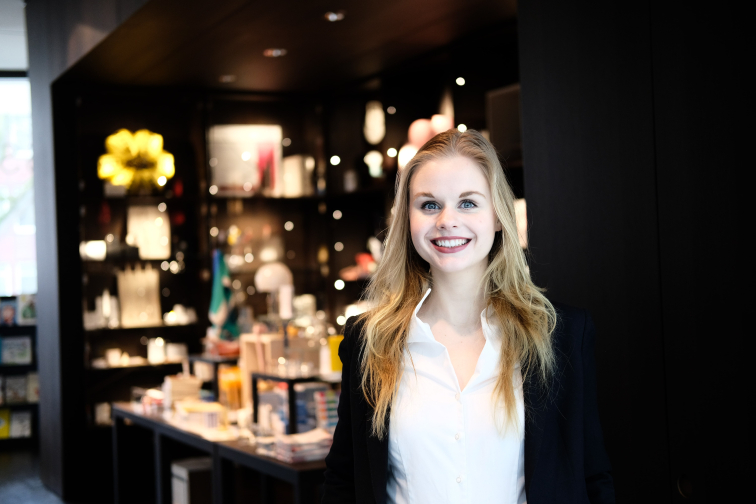 The master students of the course "Consumer Behavior" were given many valuable insights into the basic principles of psychology in a guest lecture given by Anna-Gesina Hülemeier, a research associate and doctoral student at the University of Münster's Department of Psychology.
Her guest lecture was divided into two parts. Ms. Hülemeier first talked about the basic principles of psychology by introducing psychological methods and different psychological work fields like personality psychology, social psychology, and general psychology to the students. Her own field is general psychology, where she currently studies visual motion processing by examining the interaction of processes of optic flow and biological motion.
During the lecture, the students, for example, learned that in psychology, the so-called "Big 5" are used to measure wide areas of a person's personality with only a few characteristics: openness, conscientiousness, extraversion, agreeableness, and neuroticism. The "Big 5" can be used to create personality profiles. In general, it only takes 50 milliseconds for a person to roughly estimate a stranger's personality when seeing them for the first time. Ms. Hülemeier enriched her lecture by giving many examples from current empirical research. The students could directly comprehend how research methods are applied and how experiments are conducted.
In the second part of the lecture, Ms. Hülemeier went more into applying the concepts. She introduced the topics impulse buying, brand experience, and customer loyalty so that the students could deepen their marketing knowledge about these concepts by adding psychological insights to them. The students, for example, learned that there is a relationship between customer traits and brand personalities. Consumers are likely to choose brands with personalities similar to their own. These findings are highly relevant for marketing measures.
These interesting facts were taught in a hybrid format, simultaneously taking place online but also in the lecture hall. This format offered everyone the possibility to individually decide where to learn best. Ms. Hülemeier also used many interactive elements in her lecture to enter into an exchange with the students and let them share their knowledge and experiences. By doing so, the similarities between marketing and psychology became even more visible.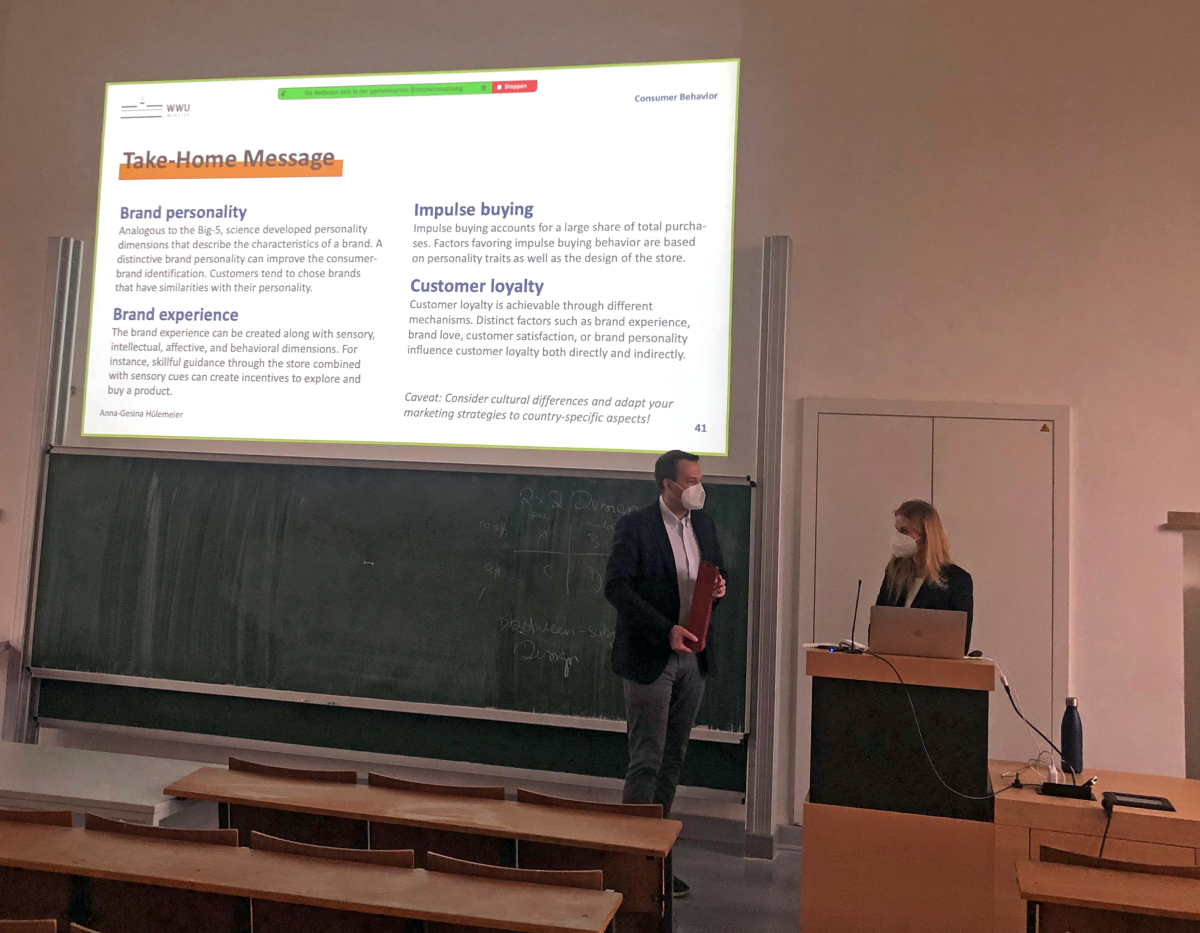 We thank Anna-Gesina Hülemeier very much for these inspiring lectures! We are looking forward to her next visit and to gaining more insights from psychology.