Webinar on Direct Selling – Professor Krafft Shares Most Recent Research Insights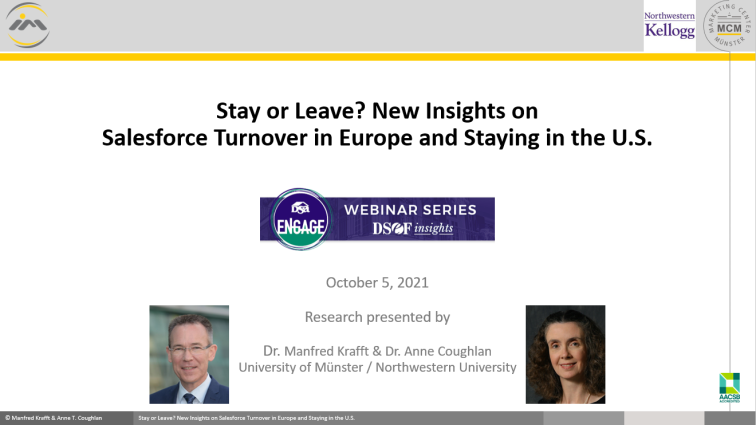 Professor Manfred Krafft presented the latest insights into direct selling research in a webinar on October 5, 2021 together with Professor Anne Coughlan, Emeritus Professor of Marketing at the Kellogg School of Management at Northwestern University in Evanston, and Dr. Robert Cavitt, CEO of Jenko and Director of the Direct Selling Education Foundation.
In his presentation, Professor Krafft detected key drivers that influence the intention of direct sellers to leave. After comparing these drivers across Europe, he analyzed their possible influence on different market expansion strategies. In addition, Professor Anne Coughlan discussed how a distributor's "stay-type" influences earned income and downline size in the United States. As a result, the scholars offered best practices and communication strategies for direct seller retention and performance, concluding that relatively few variables are needed to come up with stable predictions for identifying direct sellers with high propensity to leave the company.
The video recording of the webinar will soon be available on the YouTube Channel of the Direct Selling Education Foundation.