Learning about Digital Asia in Cyberspace: Meet Björn Ognibeni at Altspace VR!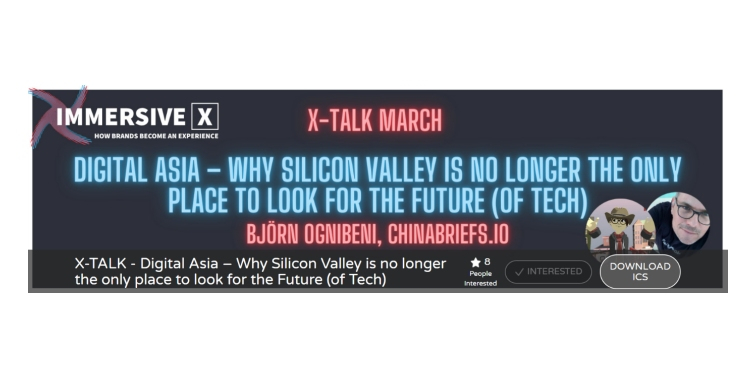 The MCM will soon launch its very first virtual research institution, the "eXperimental Reality Lab at MCM". This Thursday, March 11, you will have a chance to meet VR expert and regular MCM guest Björn Ognibeni who will serve as Strategic Director of the forthcoming XRLab at MCM initiative.
Björn, freelancing consultant and co-founder of ChinaBriefs.io, will enter the virtual stage at AREA X at the Altspace VR platform and talk about the current technological developments in Asia. In the course of his talk "Digital Asia – Why Silicon Valley is no longer the only place to look for the future (of tech)" he, along with Andrea Hube, who acts as Global VicePresident and Head of the China Liaison Office at SAP SE, will share their experiences around new, immersive forms of storytelling. In addition to that, there will be room for meeting new people (or their avatars, to be precise) and to exchange ideas around a virtual campfire.
The speech will take place from 8:00 PM to 9:30 PM (CET) on March 11, 2021 and is free for anyone at Altspace VR*. You will find further information here. See you there!
*The best way to access Altspace VR and AREA X is via a VR device such as the Oculus Quest 2. A 2D version of the platform can also be reached via the Windows client.