Manfred Krafft Delivers the Laudatory Speech for Professor Sönke Albers as the Recipient of the 2020 Sales SIG Lifetime Achievement Award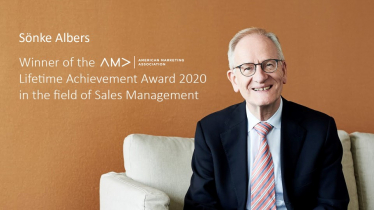 A large virtual audience, consisting of distinguished scholars, friends, and family members, gathered across time zones, countries, and continents on February 19 to honor Professor Sönke Albers for his outstanding academic contributions. Professor Albers, who is connected to all senior and junior faculty members of the Marketing Center Münster, was presented with the Lifetime Achievement Award from the Special Interest Group on Selling and Sales Management (Sales SIG) at the 2021 AMA Winter Academic Conference. The award literally honors "… an individual who has made meaningful contributions to the academic sales discipline over a long period of time." Not only that, but also the fact that Sönke Albers is just the second European award winner after René Darmon underscores the extraordinary track record of the scholar who is currently Professor of Marketing and Innovation at the Kühne Logistics University in Kiel.
Professor Krafft had the honor of delivering the laudatory speech, in which he outlined the awardee's outstanding academic career, highlighted his entrepreneurial spirit in both academia and practice, and expounded Professor Albers' central role in raising Germany's profile in the academic world of marketing. Following the laudatory speech, 16 of Professor Sönke Albers' colleagues from four continents congratulated the award winner in the form of a video, which had been compiled in a joint effort before the actual ceremony.

At the conclusion of the ceremony, Murali Mantrala, Professor of Marketing at the University of Kansas, walked down memory lane illustrating his relationship with Sönke Albers over the past three decades. Photographs of shared moments with Professor Sönke Albers were presented in an entertaining manner. Herein, the professional as well as friendly relationship that connects Sönke Albers with many recognized scholars became evident through various photographed moments.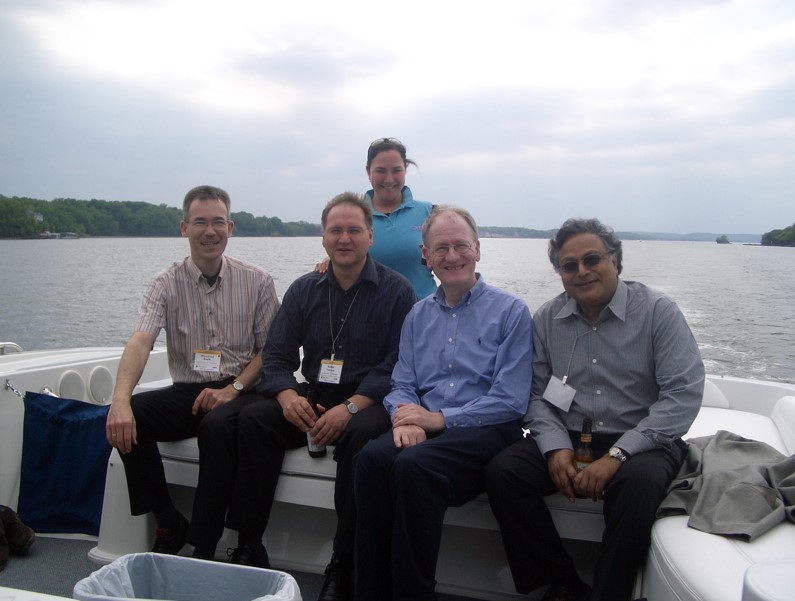 The entire team of the Marketing Center of Münster cordially congratulates Professor Sönke Albers on this prestigous award and is very much looking forward to future meetings with the ever-growing academic family of Sönke Albers.