Mars Visits the MCM - Virtual Premiere in a Long Tradition of Guest Lectures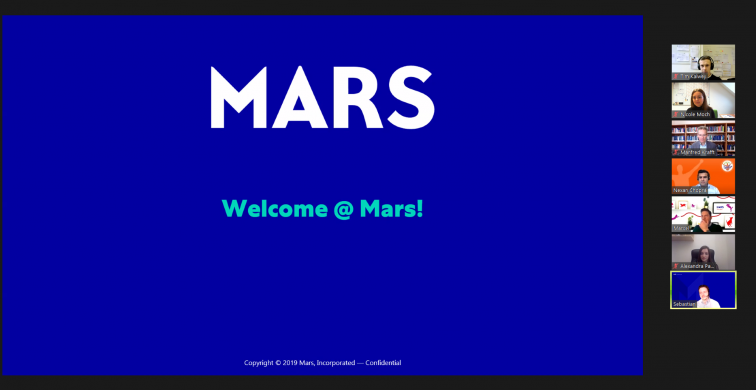 On Friday, January 22, it was time again to welcome representatives of Mars in the course "Sales Management". The company holds a long history as a guest in this course and has provided students with many valuable insights from business practice over the course of the last years. However, the overall context of this year's guest lecture was genuinely different. Due to the Corona pandemic, it premiered in a virtual format. Nevertheless, the guest lecture aroused considerable interest among the students who intently listened to the presentation by Marcel Hahne, Customer Business Director, and Nexan Chopra, EU Customer Business Director. In addition to the topical insights, Schirin Schimanski, Sebastian Weiss and Alexandra Padolnaya joined the virtual event and responded to students' questions concerning application procedures and entry possibilities at Mars.
Nexan Chopra opened the presentation by illustrating the stellar rise of e-commerce in modern times. By providing insightful practical examples, he further accentuated the increasing importance of multichannel environments in times of information overload and increasing consumer demands. As a complement to the theoretical insights provided in the Sales Management course, Nexan Chopra and Marcel Hahne highlighted the different steps for defining a channel strategy from a practical point of view.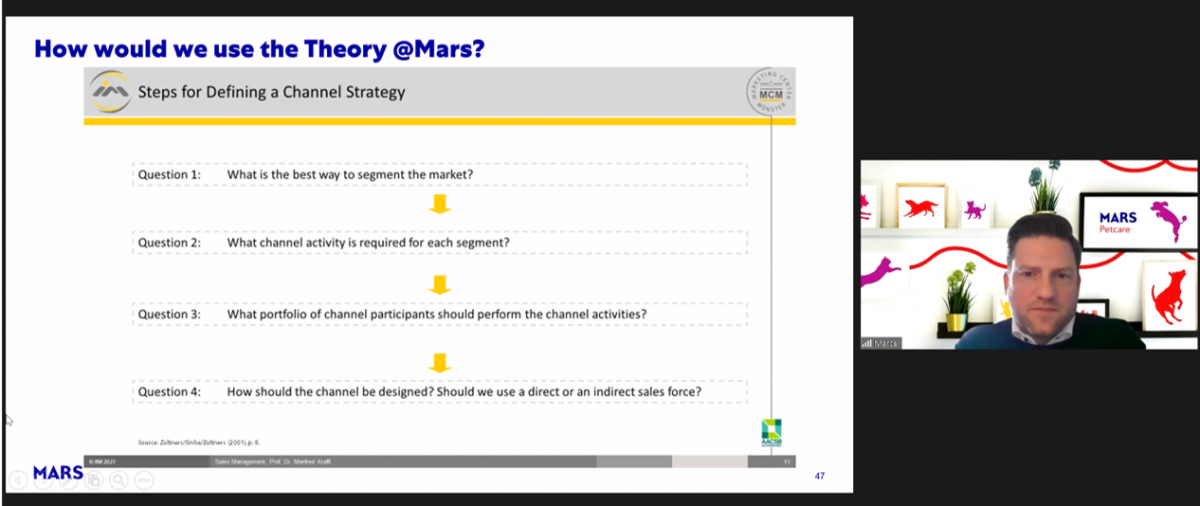 Subsequently, Marcel Hahne elaborated on multichannel management at Mars and stressed the importance of integrating offline and online channels to approximate an omnichannel approach, which leading players like Alibaba and Amazon already exemplify. To further illustrate the relevance of mobile within omnichannel environments, the speakers presented the case of the Pedigree selfie stick for dogs, which not only served as a fun marketing gimmick but had a significant positive business impact for Mars.
After the official guest lecture, breakout sessions mirrored the regular Meet and Greet between the Mars representatives and the MCM students.  This way, virtual face-to-face interaction has been facilitated to enable the students to discuss the guest lecture in a topical manner as well as to receive information regarding career opportunities at Mars.
To conclude, we would like to take this opportunity to thank the representatives of Mars for the informative and, despite the virtual format, very interactive guest lecture.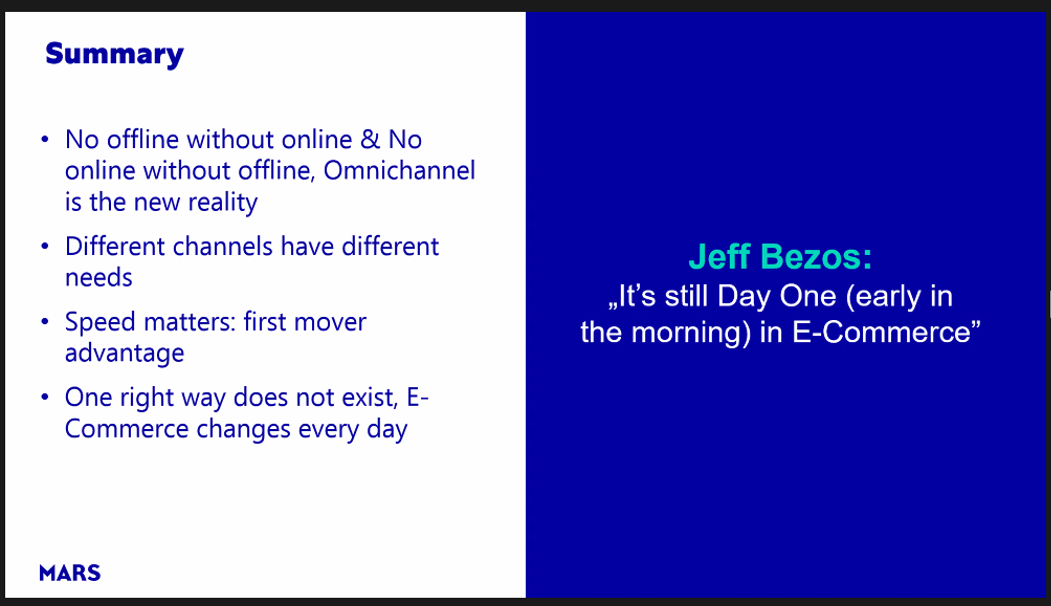 This article has been written with the help of Svenja Enste, Student Assistant at the Chair of Marketing Management.