Virtual Guest Lecture by Generation f in the Course "Consumer Behavior"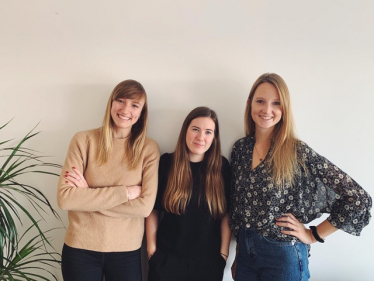 On January 14, the MCM was pleased to receive a visit and digital guest lecture as part of the course "Consumer Behavior" from the startup Generation f. The three co-founders Sophia Escheu, Julia Kirsch and Carla Schell described the process of brainstorming ideas to their pilot project and explained what Generation f is ultimately all about. In essence, their company serves as a virtual platform for sustainable networking. Women who participate are offered a unique blend of personal development and peer coaching in just six weeks that acts as a growth accelerator. Thereby, Generation f aims to empower young women to recognize and leverage their own potential.
The MCM would like to thank Generation f again for the valuable exchange with the students.