Anton Dreesmann Award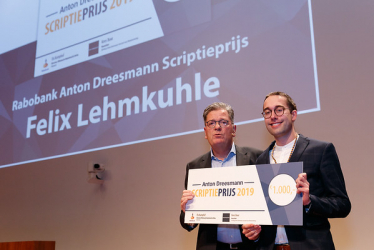 One of the areas most critically impacted by changing customer needs is retailing, both, online and offline. Therefore, "Retailing Beyond", the 11th edition of the yearly congress of the Rabobank Anton Dreesmann foundation, focused on how to meet and strategically anticipate changes in the turbulent environment of local and global retailers in the Netherlands.
On Friday, January 17, 2020, executive keynote speakers from Albert Heijn, Alibaba, Rituals, Tesla and many more came together in Utrecht to exchange their knowledge and experiences throughout three blocks of interactive speeches and discussions. The aim was thereby to collaboratively develop future solutions and business models incorporating (digital) change and its context.
Major importance was thereby given to academic research through the Anton Dreesmann Award, granted for the best thesis on the subject. The MCM is honored to announce that IfM research assistant Felix Lehmkuhle received the prize. His master thesis on "Leveraging Unstructured Data in Channel Attribution Theory" convinced the expert jury in terms of research depth and quality, and applicability in the contemporary retail environment. We congratulate our team member to this special achievement and look forward to further contributing to the future of retailing with our academic work.