How Societal Trends Turn into Successful Advertising: Guest Lecture by Grabarz & Partner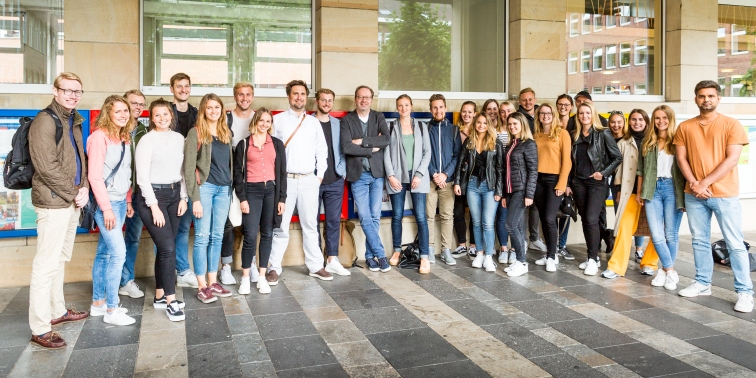 Invited by Professor Raoul Kübler, Grabarz & Partner, one of the most successful German advertising agencies, visited the MCM on July 9th 2019. During their 90-minute presentation as part of the lecture "Integrated Marketing Communications", the communication professionals, who are classified second in the current creative ranking by "Werben & Verkaufen", showed how they convert social trends into successful advertising campaigns.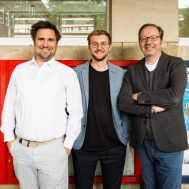 CEO and creative director Reinhard Patzschke, together with strategist Thomas Opara, showcased a total of six societal developments that the agency is currently observing. When planning new communication concepts, the company checks whether advertising and information campaigns are positively or negatively affected by these topics or if they lead to new communication potentials. In their presentation, the two agency representatives gave a detailed insight into up-to-date moods, such as consumers' newly awakened awareness for the protection of the environment and personal data, the 50th anniversary of the moon landing (which still fascinates people around the world) and methods of self-optimization using micro-drugging.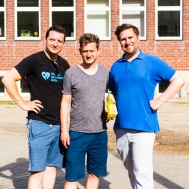 Since the students are to create an integrated communication campaign for the Münster-based cola manufacturer "liba Getränke" as part of their project work, they took advantage of the opportunity to actively exchange ideas after the guest lecture. With the young marketing talents, the advertising professionals discussed how the six trends they presented could interact with their own visions or how they could initially be used for the specific task.
Ultimately, all participants were equally impressed: The students gained a comprehensive insight into the workflow of an advertising agency and they immediately integrated the new impulses into their own concepts. On the agency side it was agreed that the trip from Hamburg was well worth it: "During the presentation we noticed how much the students were inspired by excellent and modern communication. We are very proud that we came to Münster for this workshop because this university offers the greatest potential in terms of marketing expertise in Germany. We enjoyed giving future marketing talents a little insight into the everyday life of a creative agency", Reinhard Patzschke summarized the day.
Professor Kübler was also extremely pleased: "It is great to see how theoretical and methodological knowledge from the lecture is lived and used in practice. When the leading practitioners then give full expression to their passion for successful and integrated communication campaigns and the students understand the importance of market research as well as customer insights, this once again underlines the quality and relevance of Münster's marketing education".