Brown Bag Seminar with Professor Anne T. Coughlan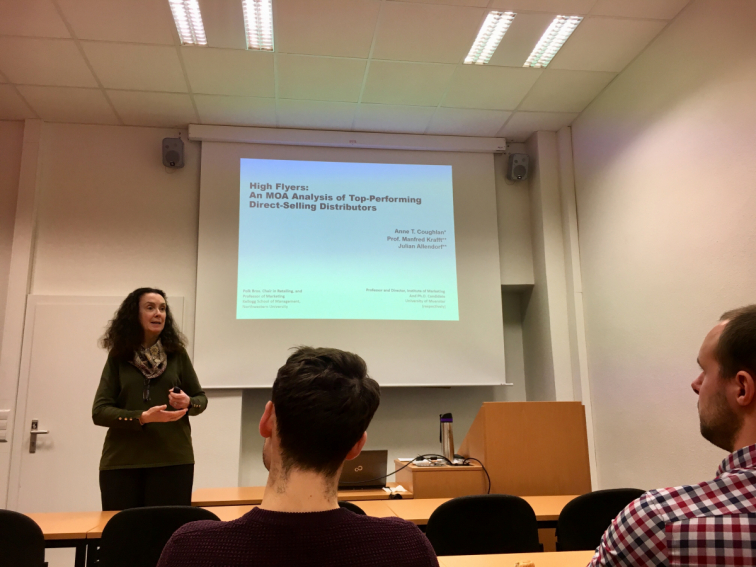 On February 1st, Anne Coughlan visiting from Kellogg School of Management, Northwestern University held a Brown Bag Seminar for doctoral students of the MCM and gave interesting insight into her joint project with Manfred Krafft and Julian Allendorf "High Flyers: An MOA Analysis of Top-Performing Direct-Selling Distributors".
For around two hours, Anne Coughlan provided the doctoral students with valuable information on direct selling from her long experience in the field while leaving room for discussions and remarks. The audience learned to differentiate between direct selling and a ponzi scheme as well as the different types of direct selling such as one-on-one selling, party plan selling and multi-level selling. Next to a background on the history and facts of direct selling, she also presented the Motivation – Opportunity – Ability (MOA) Framework and reported from her current research findings. This provided the students with interesting new techniques and valuable advice for their own publications.
We would like to thank Anne Coughlan very much for taking time off her schedule for the Brown Bag Seminar while visiting Münster and wish her, as well as Manfred Krafft and Julian Allendorf, all the best for their joint project.