Doctoral Colloquium of the IfM at the Department of Marketing of the Christian-Albrechts-Universität zu Kiel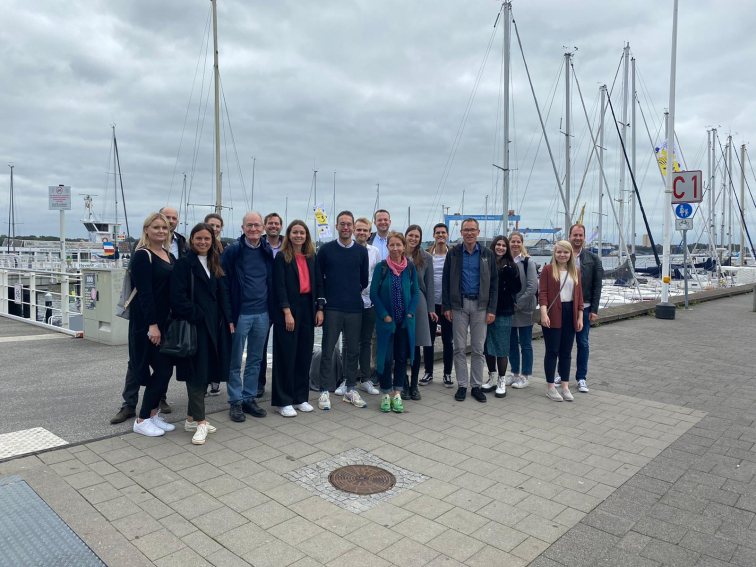 In the middle of September, Professor Krafft and his team from the Chair of Marketing Management (IfM) visited the Department of Marketing at the Christian-Albrechts-Universität zu Kiel, which is headed by Professor Stefan Hoffmann. In compliance with the COVID 19 protection measures, an exchange-rich colloquium was organized that offered ample room for discussions. As a special guest, Professor Sönke Albers also took part in the event, participated in discussions on current topics and had a direct exchange with the doctoral students. Four PhD students presented their current research. From the IfM, Nicole Moch presented her research on "Doing Good (and Well) by Collecting and Redeeming Points? Rethinking Customer Loyalty Programs" and Victoria Kramer on "Relationship Configurations for Selling Servitized Offerings – A fuzzy-set Qualitative Comparative Analysis". The subsequent lunch at the Kiellinie, and thus directly at the sea, enabled the doctoral candidates to get to know each other and to converse in a relaxed atmosphere.
After the colloquium, Professor Krafft and his team spent a few days in Denmark as part of a team-building event. Joint activities such as a city tour through Aarhus, a canoe tour and joint game nights strengthened the team spirit and awakened the anticipation of working together in the upcoming winter semester.