Circle of Excellence in Marketing Supports Start-up Company "Lytt" in their Social Media Strategy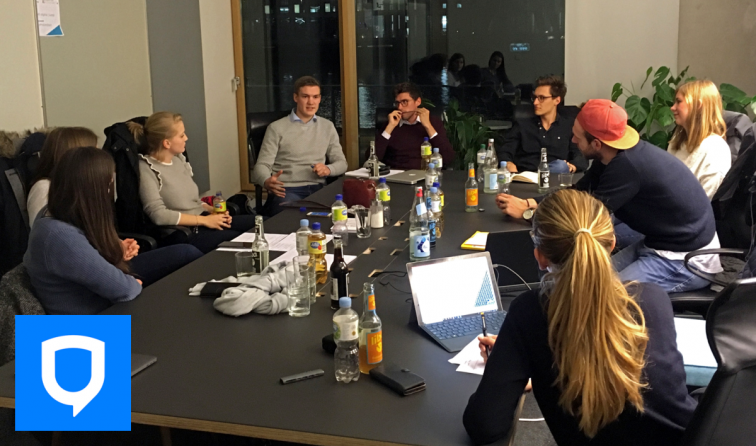 On December 12, 2018, members of the Circle of Excellence in Marketing (CEM) visited the newly founded start-up Lytt in Muenster. Two former students of the University of Muenster brought their idea of a digital person of trust for employees into life and have recently been awarded the founders scholarship EXIST. They are creating a software, which enables employees to contact third party mediators anonymously in case of discrimination, harassment, or other negative experiences at work they need help with. Because of the social component "CEM Cares" of the program, students met up with Marvin Homburg and Lara von Petersdorff-Campen to learn more about their journey toward founding an own company. Especially the start-up's approach to marketing and sales was of interest for the marketing students.
Over the course of the evening, three groups of students developed ideas for multiple social media channel strategies regarding target groups and content. In particular,  students suggested new approaches to customer interactions and a potential cooperation with other companies. Through the open exchange and discussions, the founders received a lot of input and inspiration while the students were excited to help in a way that their input might actually be turned into real campaigns in the future. Overall, supporting a good cause that everybody could relate to or even had their own encounters with was a great way for the CEM members of using their knowledge and transfer it into practice.