Invitation to the Meditation-Challenge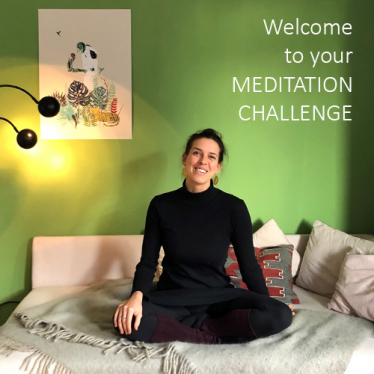 Dear students,
We cordially invite you to a 21-day meditation challenge within the framework of #WWUtogether, which the MCM is offering thanks to the kind support of the Marketing Alumni Münster e.V.
During the three weeks, beginning on February 1, 2021, the challenge will offer guided meditations for beginners, advanced students, and anyone who wants to start the day positively inspired and present. Insa Verbeck, currently a lecturer at the Hochschule für Gestaltung und Kunst in Basel as well as a yoga and meditation teacher, will lead the challenge and is looking forward to welcoming you at 08:00 in the morning.
No prior experience or equipment is required - a quiet room and a working internet connection will be sufficient.
Also non-Marketing students are welcome to participate!
In the 21-day journey, you will dedicate yourself to the three focal points of posture - breath - mind, which can form the foundation for your own meditation practice. This may serve as the perfect start of the day which you potentially dedicate to studying for upcoming exams.
Every morning at 7:55am you will receive a ZOOM link for a 20-minute meditation session. In addition, there will be time to connect with each other and with Insa.
How can you participate:
Become a member of the Marketing Alumni Münster e.V. (as a student and the first year after graduation free of charge): https://marketingalumni.de/mitgliedschaft/
Register for the event: https://marketingalumni.de/events/10/ (you can also register after the start of the challenge.)
Motivate your fellow students to register as well.
If you have any questions, please contact
Petra Kestermann (Marketing Alumni Münster e.V.)
Insa Verbeck (Meditation)
Ricarda Schauerte (other questions)