MCM launches new video format MCM Spotlight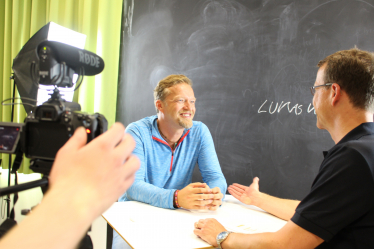 Two weeks, two delightful guests, more than 500 views and much more to come – have a look at the first two episodes of the new interview series MCM Spotlight starring Nico Lumma and Ajay Kohli here.
Let's give it up for our next interview partner: On September 14th, we welcome Lukas Kircher, content marketing mastermind and founder of the leading content marketing agency C3. He talks about what good marketing has to do with Japan, what characterizes bad marketing, and his Austrian enthusiasm for mountains.