Guest Lecture by DOW Deutschland Anlagengesellschaft mbH
Sales Management | December 8th, 2017
Sales Force Management in a Global Company | DOW Deutschland Anlagengesellschaft mbH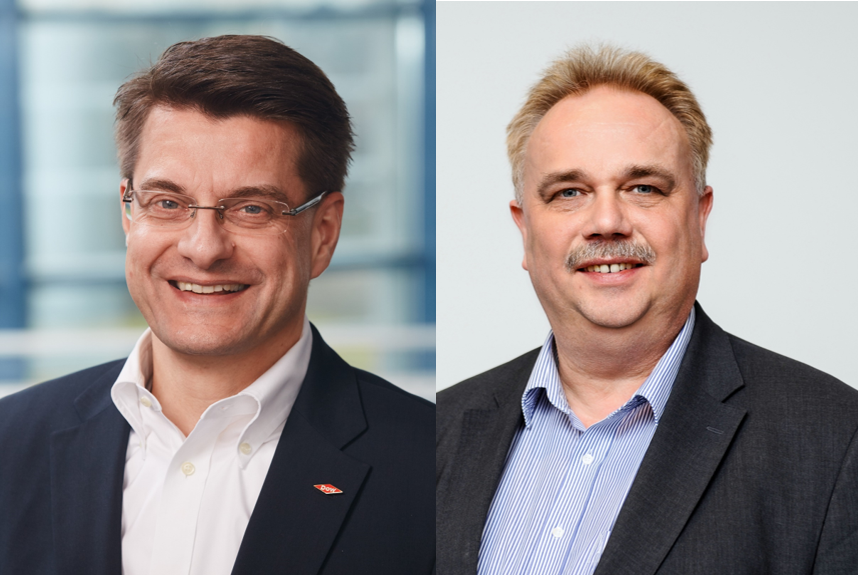 Klaus Rudert (Managing Director) and Benedikt Rammrath (Senior Account Executive)
The second guest lecture by Dow Chemical took place at the end of the second week in the second term and provided students of this year's Sales Management course the opportunity to get insights into the largest chemical company worldwide. Klaus Rudert, Global Corporate Account Executive and Managing Director of Dow Germany and Benedikt Rammrath, Senior European Account Manager gave a guest lecture on sales force management in a global company. They focused on topics such as the B2B-business and its challenges, customer relationship management, types of organizational design, and sales force- and performance management.
First, Rudert and Rammrath introduced the company Dow Chemical to the students. Founded in 1897 in the U.S., the company is operating in 160 countries with 46.000 employees and is structured into three segments namely agriculture, material science and specialty products. Due to the recent merger with DuPont Dow has become the largest chemical company worldwide.
Referring to Dow's business, the main characteristic is managing different markets and channels (e.g., consumer solutions or infrastructure). Multinational companies, just like Dow Chemical, are facing several internal and external challenges. Starting internally with the high responsibility of account managers (up to 100 million Euro revenue/year), managing and communicating with international, cross-functional teams and planning resources turns out to be extremely difficult. In addition, external challenges like politics, economical threats, resource dependencies (e.g., oil, gas) or globalization have a high impact on business development of Dow.
The Dow representatives also talked about customer relationship management with large, complex accounts. Aggravating for building and keeping a relationship with customers are influencing factors such as short-term price volatility of raw materials or aligning different processes and objectives of Dow with customers.
In a next step, Klaus Rudert and Benedikt Rammrath discussed advantages and disadvantages of different organizational designs of multinational corporations. The implementation of customer centered- or product driven approaches together with regional or global leadership are crucial conflicts for the organization, especially for marketing & sales teams.
The lecture focused on sales force management in global companies, highlighting four important areas for Dow: The general allocation of resources (e.g., established vs. new markets), communication (e.g., direct vs. indirect, language), tools used (e.g., CRM, financial reporting) and key principles (e.g., ethics & compliance). In order to succeed Dow suggests maintaining constant change leadership, being continuously supported by employees and creating and keeping alignment.
Finally, the guest speakers talked about different performance management processes and the career development programs implemented at Dow Chemical. Besides defining their employees' roles, goals and inciting, assessing and tracking their performance, Dow places emphasis on planning and mentoring their employees' careers. For that reason, Dow implemented the "Commercial Development Program" for graduates that are planning to become an account manager for global businesses.
The guest lecture of Dow ended with an informal get together at the Marketing Center Münster. The Meet & Greet was a great opportunity to get directly in touch with Dow Chemical executives and exchange thoughts on previously discussed topics.