Roundup Report Innovation Management Winter 2017/18
The lecture "[Entrepreneurial] Innovation Management"enables students to kick-start as entrepreneurs within only six weeks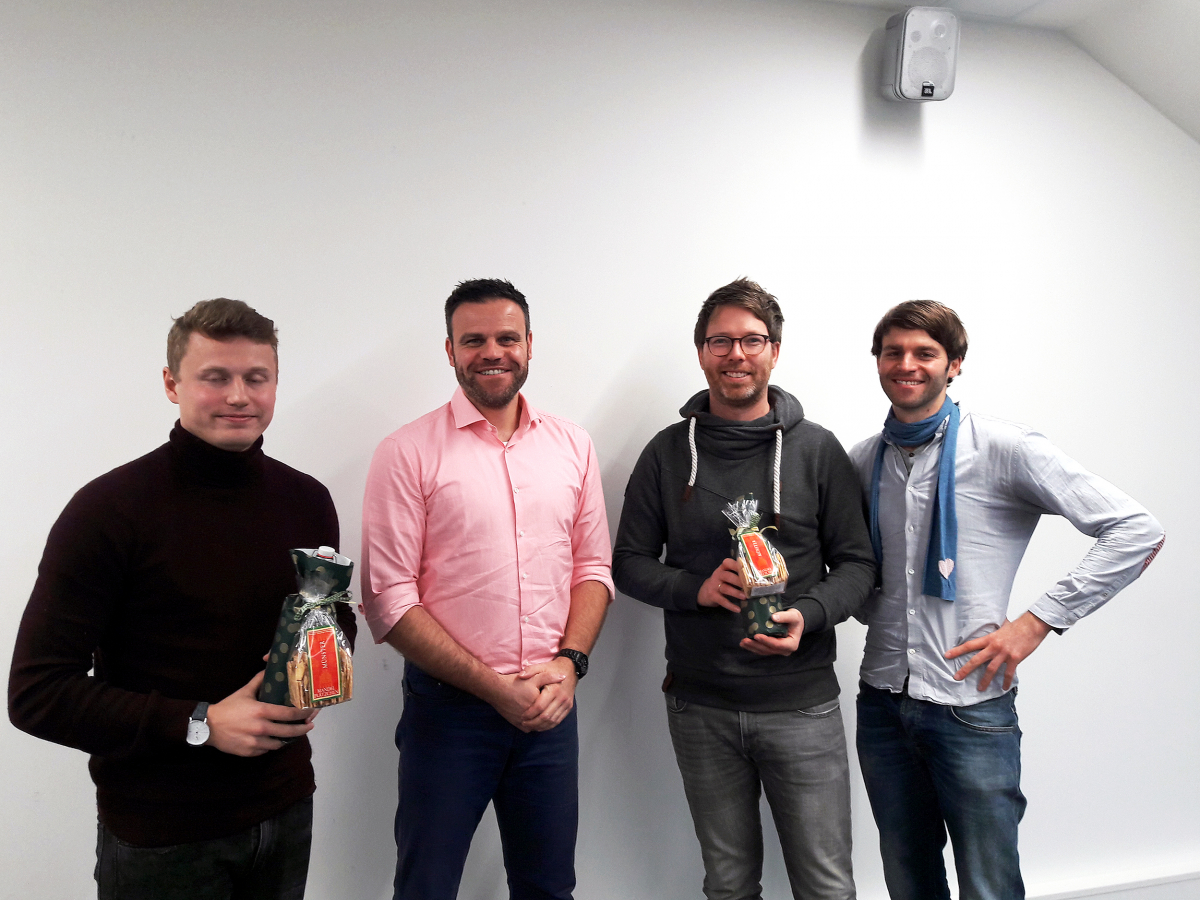 Insights into a series of high-calibre guest lecturers from the start-up community of Münster
The lecture "[Entrepreneurial] Innovation Management" enables students to kick-start as  entrepreneurs within only six weeks. According to the IWM's slogan "from theory to practice with love" this lecture allows to successfully combine theory and practice. Students get the chance to do their own project, pitch their business idea to established entrepreneurs, and possibly even implement it with the help of numerous support services within and outside of the university.
We started off the lecture in a very interactive way by going through the design thinking process hands-on. In doing so, we were asked to create a customized purse which was continuously adapted to the needs of our seating neighbour. Thereby it was shown what is meant by the term "innovation management".
To further reinforce this understanding, we heard about three different entrepreneurial success stories from founders out of Münster. Dr. Florian Böckermann (Finne Brauerei), Dr. Tobias Pfaff (Foodtracks) and Artjem Weissbeck (Kapten & Son) shared valuable insights in their first steps as entrepreneurs, talked about risks and challenges, and shared advice to us aspiring entrepreneurs.
Dr. Florian Böckermann, who gave up a job in a company to brew his own beer, told the students about the relevance of thinking ahead and the need to save and own cash. Dr. Tobias Pfaff emphasized the importance of having a heterogenic team and demonstrated that the company, which helps bakeries to determine the production volume in order to reduce waste, is not only his business but also his passion. Artjem Weissbeck, who founded Kapten & Son right before his legal state examination, gave the students the advice: 'Fake it till you make it' and encouraged to take risks and sometimes do not listen to mom's advice.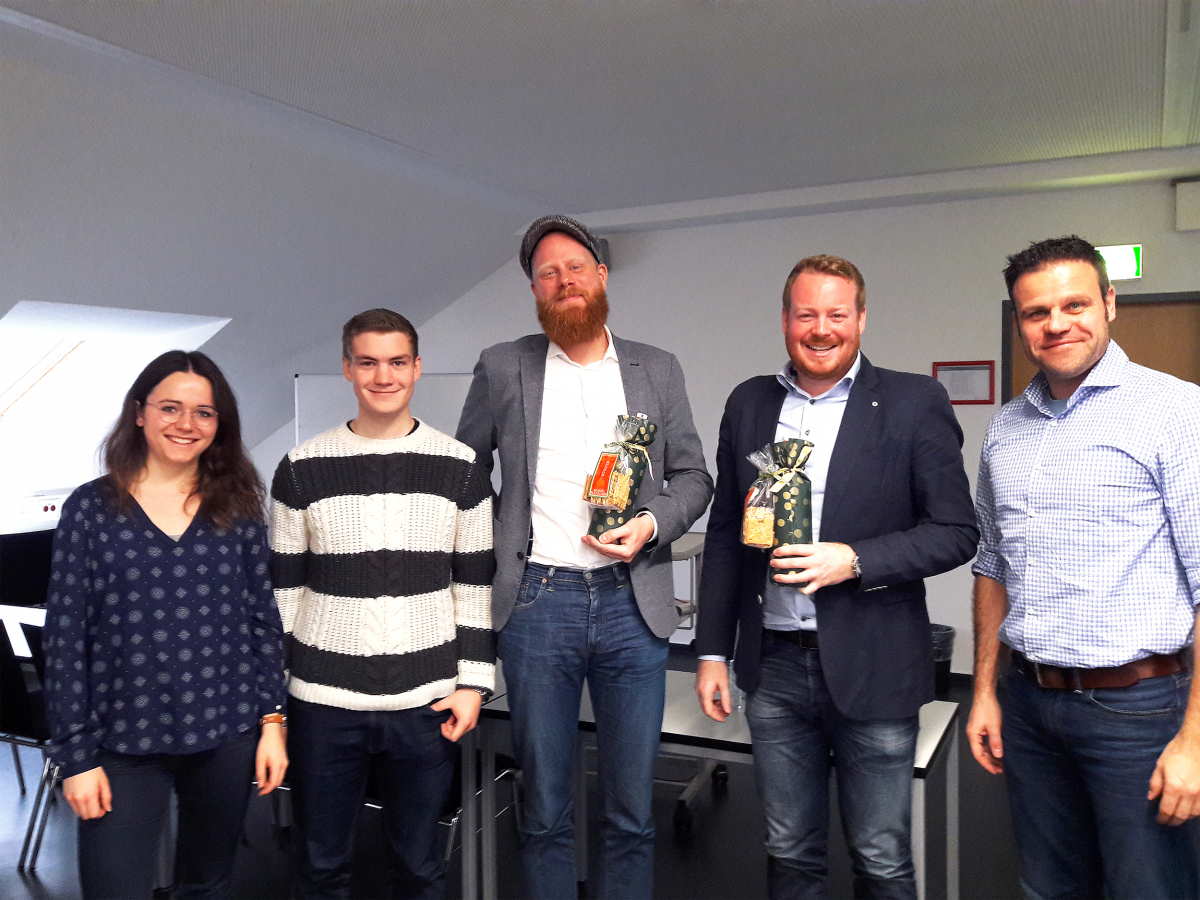 Apart from the entrepreneurial view, we learned about how to tackle innovation management within established companies. The two representatives of intrapreneurship Dr. Nils Ommen (OBI next) and Marc Weßling (Westfalen AG) gave valuable insights in how concepts can differ depending on specific products and market contexts and how start-ups can add value to existing firms.
Additionally, Bernd Arkenau (eCapital AG) joined the lecture to talk about the basics of start-up financing, especially focusing on venture capital. Moreover, Sebastian Köffer (DigitalHub) offered a Pitch Training and Janita Tönnissen (Innovation office and start-up support at the WWU) presented further steps that need to be minded for founding a company and explained how entrepreneurs can be supported by the university.
For the last week of the lecture, all knowledge gathered in the five weeks before was applied and seven pitches were selected from the audience that had to pitch in front of the jury consisting of Christopher Huesmann (Flaschenpost), Bernd Arkenau (eCapital AG), Jörn Berlin, (Cantana GbR, mobimee, münsterLAND.digital) and Mark Weßling (Westfalen AG). Finally, both the audience as well as the jury selected a winning pitch. The audience winners Meal Mate were rewarded from Finne Brauerei and the winners ComVoyage, picked by the jury, got a Kapten & Son watch each. In addition, Flaschenpost sponsored drinks for a small get together afterwards.
Finally, the course fully integrated theory and practice as well as broadened our horizon in both making innovations successful and gaining knowledge about how to build our own start-up.