Guest Lecturers in Consumer Behavior
Consumer Behavior | October - November 2019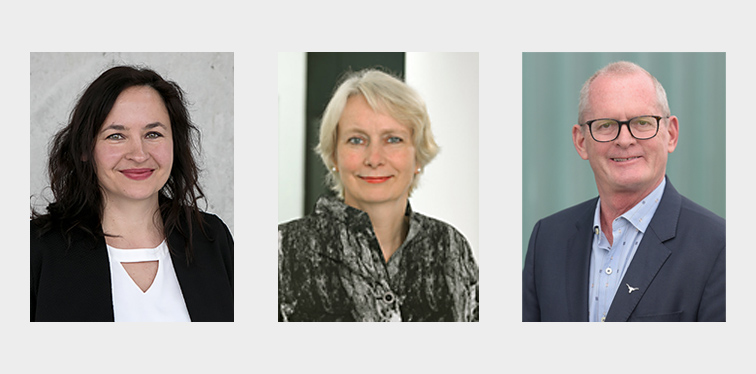 Dr. Pia Furchheim (ZHAW School of Management and Law, Suisse)
Prof. Dr. Karen Gedenk (University of Hamburg)
Prof. Dr. Wayne Hoyer (The University of Texas at Austin)
Under the direction of Prof. Dr. Manfred Krafft, the Chair of Marketing Management once again offered the master course Consumer Behavior. The lecture is characterized by the participation of well-known guest speakers as Dr. Pia Furchheim (ZHAW School of Management and Law), Prof. Dr. Karen Gedenk (University of Hamburg) and Prof. Dr. Wayne D. Hoyer (The University of Texas at Austin).
As our first guest, Dr. Furchheim gave a lecture on "Irrational Consumer Behavior and Behavioral Pricing". She clarified the basic idea of these concepts in a very interactive lecture by means of numerous brain teasers and encouraged the students to exchange ideas.
Prof. Dr. Gedenk enriched the event with her remarks on sales promotion measures. In her lecture, Ms. Gedenk focused on price promotions and emphasized the trade-off between long-term profitability and short-term effects on sales.
Finally, Prof. Dr. Hoyer completed the lecture series. Mr. Hoyer is an expert in Consumer Behavior, Customer Insight, and Marketing Communications. His research encompasses amongst others Processing and Decision Making, Customer Relationship Management, and Advertising Information Processing. He belongs to the worldwide leading researchers in the area of Consumer Behavior. During his one-week stay in Münster, he not only taught the students the basics of consumer research, but also presented his latest research findings.
We sincerely thank Ms. Furchheim, Ms. Gedenk, and Mr. Hoyer for the educational insights into the theoretical basics of consumer research and are already looking forward to the lecture Consumer Behavior in 2020.