Guest Lecture by Rewe Digital
Innovation Management
Rewe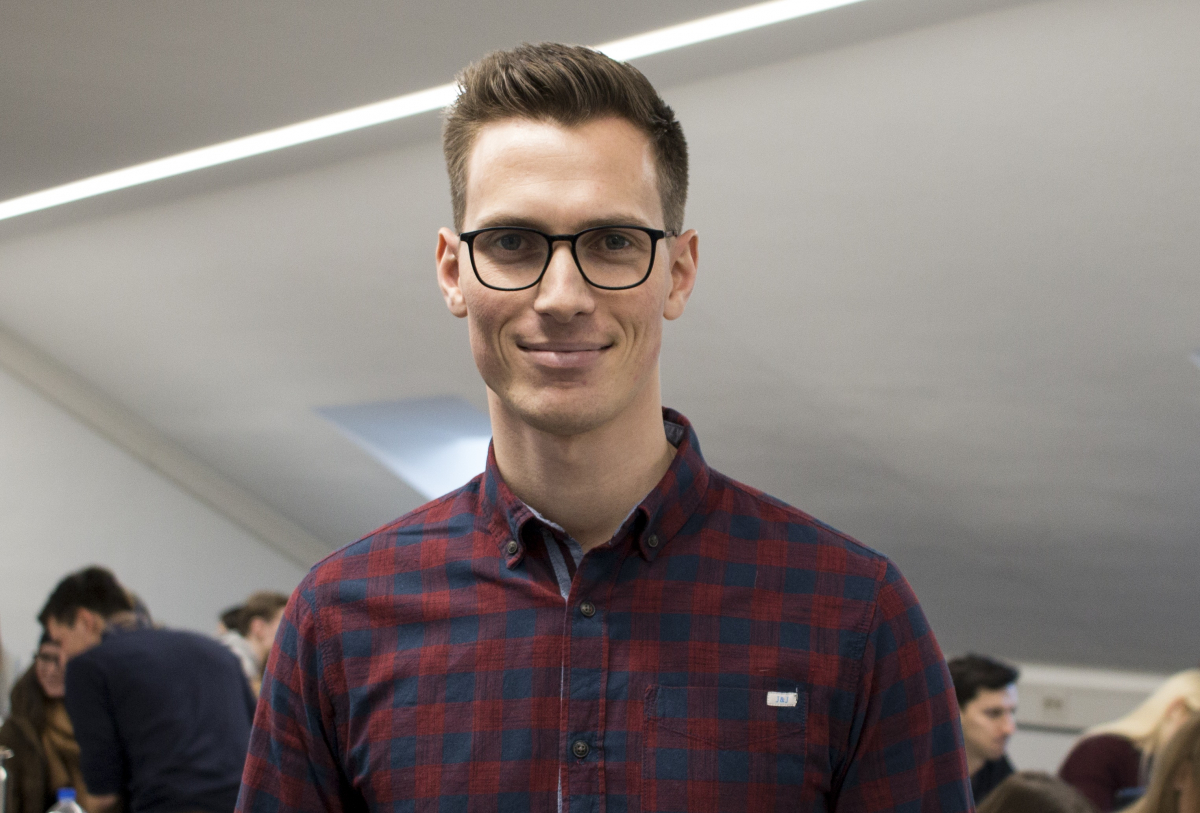 Dr. Jan Flemming, Manager Digital Strategy
After having discussed during the Innovation Management lectures of Prof. Wiesel how entrepreneurs get their first business started, Dr. Jan Flemming, Manager Digital Strategy at REWE Digital, visited the course in order to reveal how innovative ideas are executed within established corporations.
Dr. Jan Flemming himself achieved his Diploma as well as his PhD in Business Administration at the University of Münster. Afterwards, he started his career at the Consultancy Roland Berger. While being passionate about developing great ideas and concepts as a consultant, he sought for more influence on the implementation and outcome of strategic concepts. Hence, he decided to apply his expertise and knowledge at REWE Digital.
REWE Digital is a REWE Group subsidiary pursuing two major goals: The development of leading online offering within food retailing (e.g., delivery service, app) as well as fostering the digitalization of the whole REWE Group by, for example, creating awareness for digital innovations and competition. REWE Digital hence serves as the intrapreneur within the whole group. Thereby, it is allowed to reasonably make use of financial resources earned in the traditional business in order to create new business opportunities such as the very successful REWE Lieferservice. The service launched in 2011 is considered to be best practice in German online food retailing. So far, more than 30 million people are addressed and competitors even try to almost exactly copy the service. Despite its great success, it is a challenge for food retailers such as REWE that former brick-and-mortar customers more and more shift from the existing revenue-generating offline business to emerging online channels. The migration to new channels does not necessarily imply more profits so that it has to be carefully examined how much money is spent when and on which activity.
For new business opportunities such as the REWE Lieferservice the Strategy department acts as a navigator being responsible for research and development, strategy development (e.g., setting goals, concept development) as well as implementation support. While many traditional companies are slow in bringing ideas to market, REWE Digital aims at innovating at high speed ensuring agility and flexibility. Like entrepreneurs do, immediate customer feedback is used to generate a minimum viable product (MVP) so that not only market research but also "real life" customer insights are considered in the product development process. Following this approach, REWE Digital currently develops a REWE Lieferflat. Customers have expressed that they would like to worry less about paying different delivery fees when ordering food online. A prototype of the new service is currently tested in Cologne and several other projects to grow the business are already in the development stage.
During his speech, Dr. Jan Flemming emphasized the advantages of being an intrapreneur within an established organization. He values to learn from a company that knows its business very well and to build on an established brand. Additionally, every day work can benefit from existing data, knowledge about customers, financial opportunities, and a highly experienced and professional team. Likewise, he highlighted the entrepreneurial culture within REWE Digital: Every employee is asked to think about new ideas and innovative methods ensuring that the company's high speed is remained despite its strong growth.