Guest Lecture by Mars GmbH
Sales Management | January 20th, 2017
Omni-Channel Strategy | Mars GmbH
On January 20, 2017 Marcel Hahne and Nexan Chopra from Mars held a guest lecture in the course "Sales Management" of the Institute for Marketing. Afterwards, they invited the students for a "Meet & Greet" at the Marketing Center Münster.
Mars is an American global manufacturer of confectionery, pet food, and other food products and a provider of animal care services, with US$33 billion in annual sales in 2015, and is ranked as the 6th largest privately held company in the United States by Forbes. Headquartered in McLean, unincorporated Fairfax County, Virginia, US, the company is entirely owned by the Mars family. Mars operates in six business segments around the world: Wm. Wrigley Jr. Company (Chicago, Illinois), Chocolate (Hackettstown, New Jersey; to be integrated with Wm. Wrigley Jr. Company and based in Chicago, Illinois from 2017), Petcare (Brussels, Belgium, Poncitlán and Jalisco, Mexico), Food (Rancho Dominguez, California), Drinks (West Chester, Pennsylvania), and Symbioscience (Germantown, Maryland), the company's life sciences division.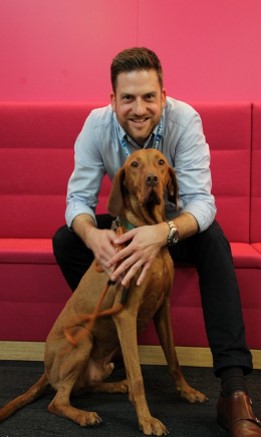 Marcel Hahne is Customer Business Director at Mars Petcare and is accountable for the Metro Group and Markant. Before, Hahne held various sales positions, among others at Aldi Süd, Barilla and Refresco.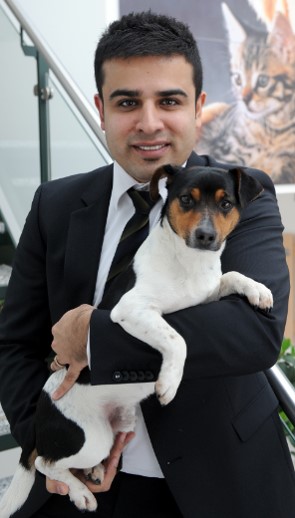 Nexan Chopran is responsible for the E-Commerce business of Mars Petcare in Germany which will act as a separate channel in the future. Chopra has worked at Mars for more than ten years and has previously worked in the key account management for specialist trade and e-commerce.
In their guest lecture, Hahne and Chopran presented the omni-channel strategy of Mars Petcare with a focus on the e-commerce business. Furthermore, practical insights into the management of a sales force in a globally operating company were given.