Guest Lecture by Interbrand
Marketing Operations | July 7th, 2020
Successful Brand Management | Interbrand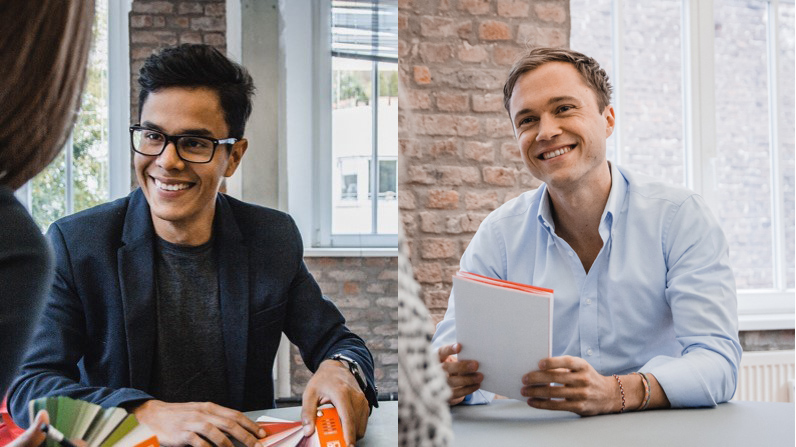 Juan Barrios (Senior Designer, Interbrand) and Max Riedel (Consultant Brand Strategy, Interbrand)
As part of the bachelor's course in Marketing Operations, Juan Barrios, Senior Designer, and Max Riedel, Consultant Brand Strategy, explained how the company Interbrand is shaping brands in today's dynamic world.
Interbrand is a New York-based, global marketing consultancy that focuses on brands and brand management. Interbrand has more than 17 offices in 15 countries and can look back at 45 years of experience in brand management.
The company enables its clients to perform so-called Iconic Moves, which lead to significant positive customer and company impact. Iconic Moves change customer expectations, strengthen internal commitment, create a temporary monopoly, and deliver exceptional business results. Moreover, Interbrand helps its clients to redefine their ambitions to reach customers in the long term.
Interbrand's clients include well-known companies from around the world. For example, Interbrand carried out a complete brand refresh for FC Bayern Munich, enabling the club to reach consumers in the global football landscape, even off the pitch. The focus was on making the brand attractive beyond football by expanding the focus to a sports brand instead of a pure football club. The process to achieve the status of a sports brand required several steps. For example, a brand analysis was carried out to develop a new brand position, which combines tradition and modernity. In addition, the brand identity was adjusted and attention was paid to create a holistic customer experience along several offline and online touchpoints. Through the various measures, the brand value has significantly increased since the project started.
The Chair of Marketing Management thanks Juan Barrios and Max Riedel once again for the exciting insights and is looking forward to stay in contact with them.