Guest Lecture by Interbrand
Marketing Operations | June 25th, 2019
Living in the Age of You - Branding for Growth | Interbrand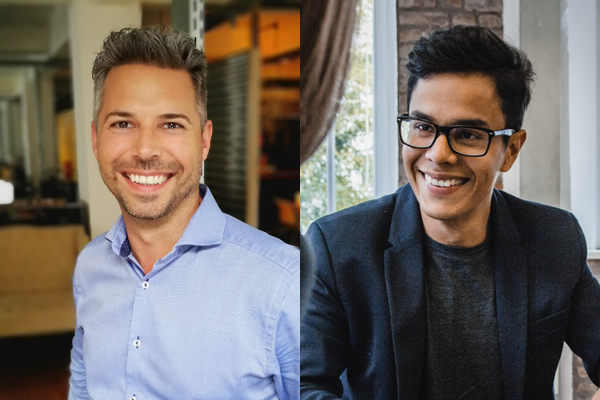 Dr. Julien Dolenc (Associate Director Strategy) and Juan Barrios (Senior Designer)
On Tuesday, June 25, Dr. Julien Dolenc (Associate Director Strategy) and Juan Barrios (Senior Designer) held a guest lecture in Marketing Operations on "Living in the Age of You | Branding for Growth". During the course of the presentation, the two representatives of the global brand consultancy Interbrand comprehensively outlined what it takes to make iconic moves in order to generate brand value. In doing so, students were encouraged to see in an illustrated way which impact the actual application of marketing operation tools in the real business world can have.
Making iconic moves is related to shifted customer expectations, internal commitment to change, temporary monopoly power and generation of extraordinary results. By activating the brave, iconic moves comprise the ability of companies to take short-term actions, responding to the needs of the market and align actions to the long-term vision. According to Dr. Julien Dolenc and Juan Barrios, making iconic moves is a constant improvement and adjustment process which is indispensable with regard to today's brand value management and resulting financial performance. Customer centricity, learning from luxury, positive utility and a subscription mindset are considered to be key success factors to implement such a strategy.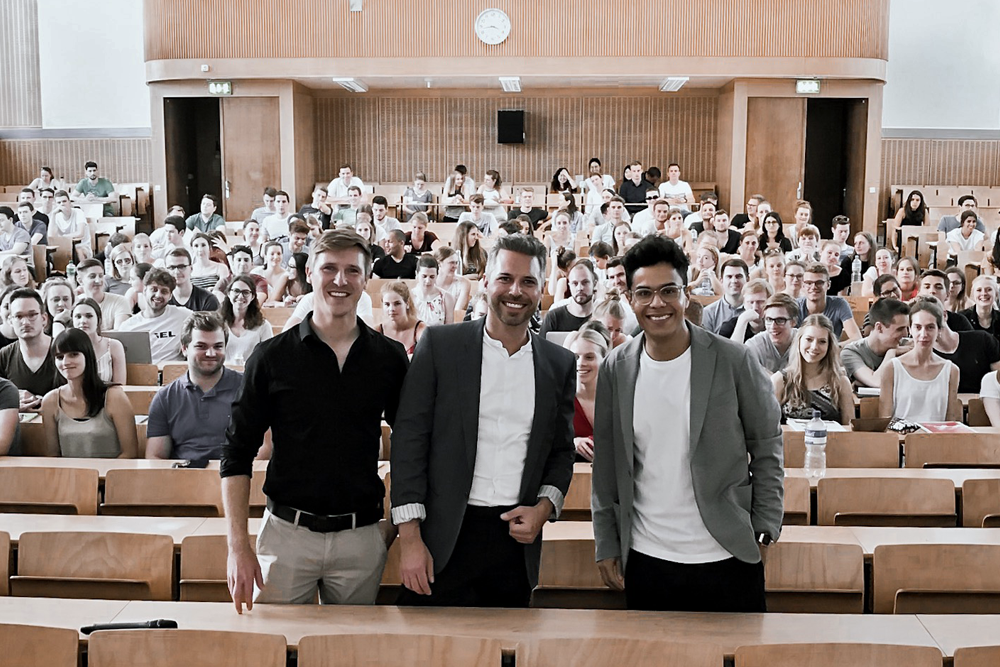 Subsequently, Dr. Julien Dolenc and Juan Barrios shared their unique experiences from three representative cases, where companies successfully achieved making iconic moves. As an outstanding example, they presented the Italian football club Juventus Turin and its way to become an iconic brand. With the intuition to increase the scope concerning fans and customers, Interbrand has assisted in creating a brand that seeks for identity inside and outside of the football business. Design elements such as the logo, typography and the layout of communications were shown to play a crucial role leading to an enhanced engagement with the brand. Further examples of a reputable Spanish law firm and a large Indian telecommunication firm revealed the potential of making iconic moves across different business and cultural contexts.
In a later discussion, the consultants emphasized that not all companies are equally able to conduct iconic moves and that managerial resistance to changes represents one of the most common barriers to increase brand value. We thank Dr. Julien Dolenc and Juan Barrios for sharing their consultancy expertise during the enriching guest lecture.