Guest Lecture by Engelhard Arzneimittel GmbH & Co. KG
Sales Management | January 19th, 2018
Sales Territory Realignment | Engelhard Arzneimittel GmbH & Co. KG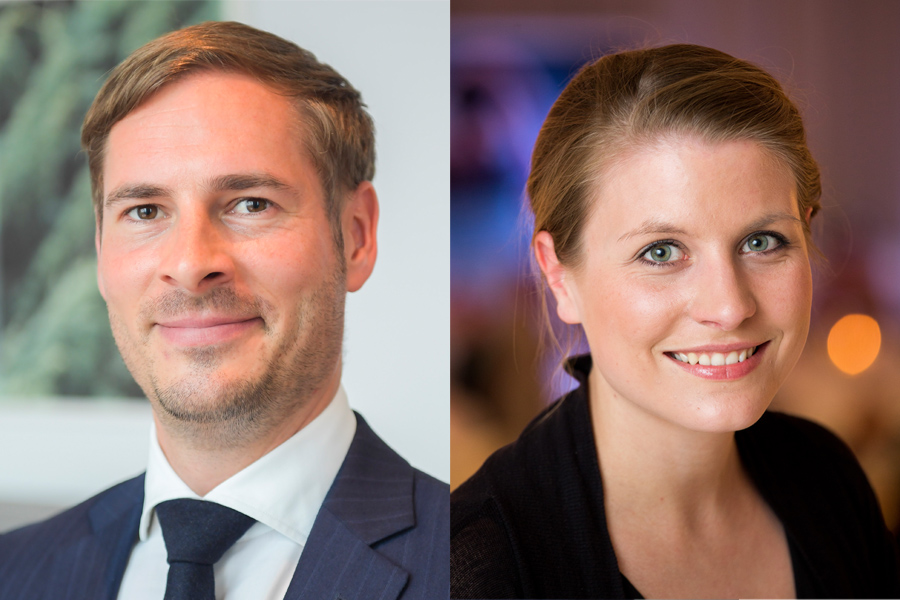 Tobias Frank (Head of Key Account Management) and Christine Collot (Key Account Manager)
The third guest lecture was an excellent opportunity for students of the Sales Management course to connect theory with practice. Why do companies decide to realign sales territories? What are the impacts and consequences of such a reorganisation? Tobias Frank, Head of Key Account Management and Christine Collot, Key Account Manager from Engelhard Arzneimittel provided comprehensive answers to these questions during their talk and provided insights on the pharmaceutical market in Germany. For Christine Collot, the guest lecture was also a reunion with staff from the Marketing Center as she graduated at WWU in 2015 before starting her career as a Junior Key Account Manager at Engelhard Arzneimittel.
Engelhard Arzneimittel was established in 1872 in Frankfurt selling medicine products to doctors and patients. Since then, the family-owned business has grown from a single pharmacy business to an internationally operating company. Today, the company is selling mainly OTC products from four key therapeutic areas to its customers, including major brands like Prospan, isla and Tyrosur. The products are distributed via pharmacies. The pharmacy market can be characterized by an individual ownership structure, personal consultation and comparatively high prices.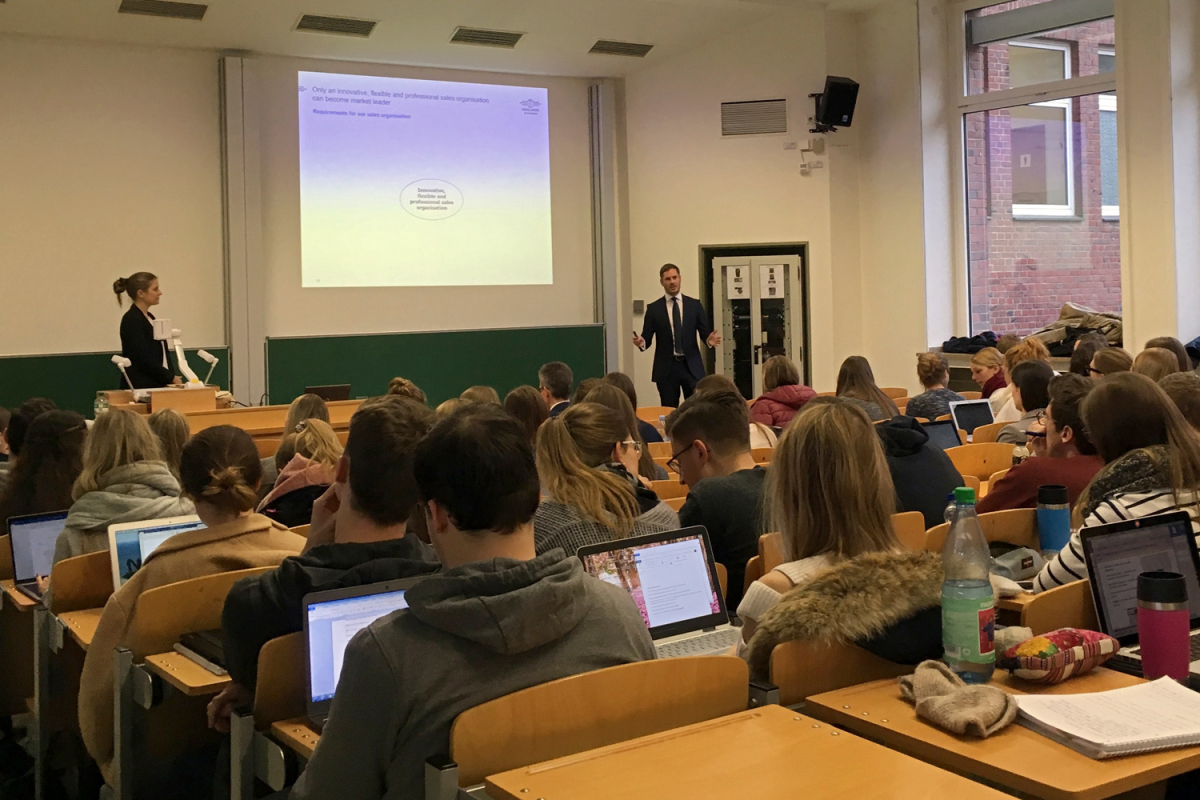 According to Tobias Frank, changing dynamics in the pharmacy market in Germany were the main reason for the decision of a sales territory realignment. Engelhard's goal was not only to counteract negative trends in recent sales but also to create the foundation for future growth by establishing an innovative, flexible and professional sales organisation. In collaboration with the Chair of Marketing, a master thesis investigated the effects of the realignment beforehand. For Engelhard, it was important to investigate and evaluate short and long term effects as the transition would require lots of effort and money. The thesis was based on several surveys with employees and interviews with members of Engelhard's salesforce. Overall outcomes of the study supported the assumption that the realignment would lead to an increase in visits and sales. Furthermore, Engelhard's management could derive several implications for the change process from the thesis. Hence, Engelhard followed a six-step territory design process and came up with an optimal solution. Relevant alignment metrics were for example the size of the territory, traveling time of salespersons, sales potential and sales volume. After implementing the new territory solution, the company was already able to generate a positive trend of turnover.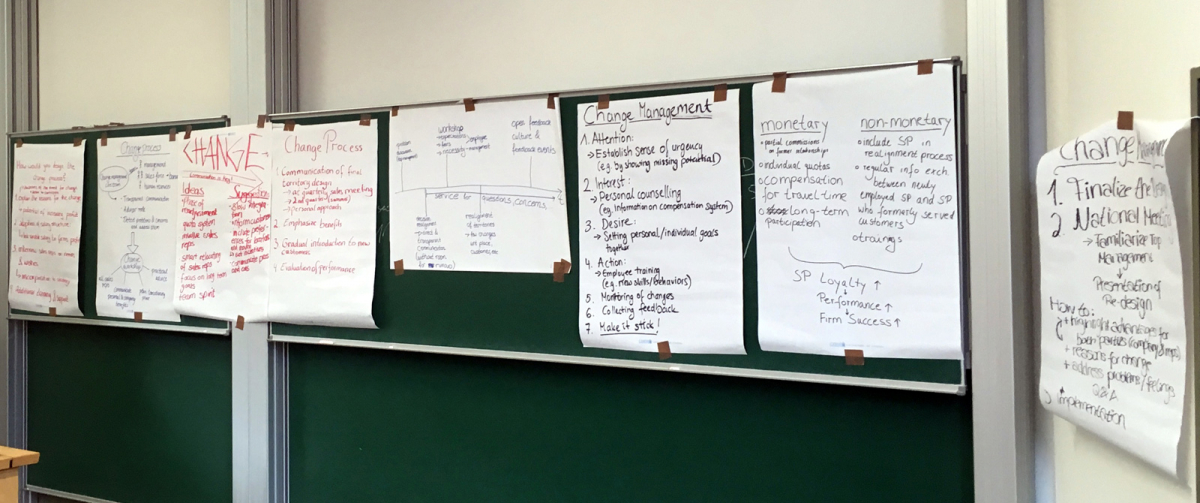 The guest lecture also included a small case study. Students were encouraged to think about the design of a change management process accompanying a transition in the field of sales. In small groups, students prepared their ideas for a successful change process including appropriate communication strategies and the integration of sales staff. Results of the case study were discussed with the audience. Tobias Frank concluded that successful territory realignment goes hand in hand with a well-designed change management process. Only then, the realignment process can lead to profitable results for the firm and enhance employees' satisfaction.
After the guest lecture, students took part in an informal get together at the Marketing Center. This event provided again an excellent possibility to get in touch with company representatives and to ask questions regarding the guest lecture and career opportunities at Engelhard Arzneimittel.