Guest Lecture by DowDuPont
Sales Management | January 11th, 2019
Sales Force Management in a Global Company | DowDuPont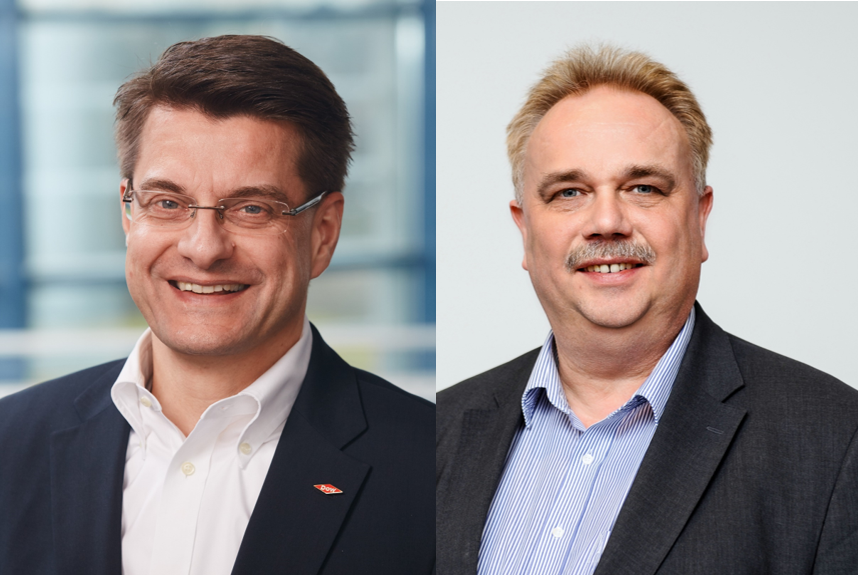 Klaus Rudert (Managing Director) and Benedikt Rammrath (Senior Account Executive)
Last Friday, Klaus Rudert, Global Corporate Account Executive and Managing Director of Dow Germany and Benedikt Rammrath, Senior European Account Manager gave a guest lecture on sales force management in a global company. In line with current topics of the Sales Management lecture, they provided the students with insights into their daily experiences with current challenges, trade-offs regarding the organizational design, and ways to effectively manage the sales force and sales performance in a global company.
After having introduced the company DowDuPont, which was created recently by a merger of Dow and DuPont in order to grow jointly in the fields of agriculture, materials science and specialty products, Rudert and Rammrath shared a variety of current challenges for their business with the students. For example, in times in which many other companies provide (web-) services without having much capital bound in assets, DowDuPont has to assure that they generate a constant cash flow in order to maintain and develop their large production sites. In addition, as multinational company, they largely depend on external developments like politics, oil prices and currency volatility.
Further, Rudert and Rammrath discussed potential conflicts between marketing and sales.  They highlighted the opportunity to achieve better results when implementing a matrix organization in a global company. Diving deeper into sales force management, they focused on the importance of an adequate resource allocation, good communication (e.g. adapted to the according culture), the use of management tools like CRM systems and ethical aspects.
Finally, the guests explained the performance management and career development process at DowDuPont. One key aspect is that they established a feedback and mentoring culture which allows for identifying and promoting potential talents. In this regard, they also offer a "Commercial Development Program" for future account managers.
After the guest lecture, Klaus Rudert and Benedikt Rammrath invited all participating students to join an informal "Meet & Greet" at the MCM. We thank our guests for their talk and sharing their personal experiences with us!