Chair of Marketing Management Welcomes Stijn Maesen from Imperial College London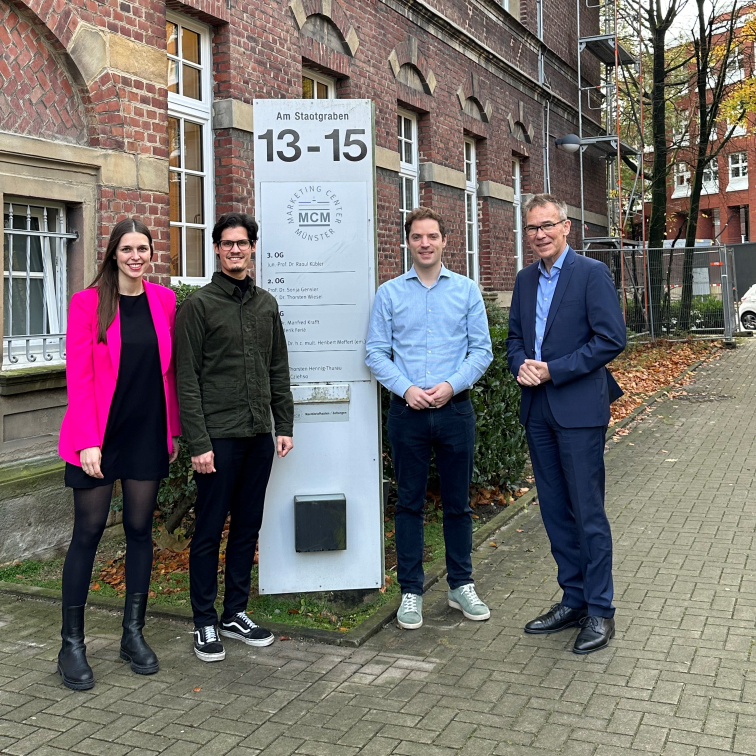 From November 13 to 17, 2023, the Chair of Marketing Management welcomed Assistant Professor Stijn Maesen from Imperial College, London. Professor Maesen, who earned his Ph.D. in Marketing from KU Leuven, brings a wealth of experience from his previous work in marketing research at GfK.
His expertise in the retail sector, focusing on the market implications of diverse marketing strategies adopted by retailers, has been showcased in esteemed publications such as the Journal of Marketing and the Journal of the Academy of Marketing Science. Notably, his study on nutritional labeling's impact on in-store purchasing behavior earned him the prestigious 2020 AMS Mary Kay Doctoral Dissertation Award.
During his visit, Assistant Professor Maesen collaborated with Professor Manfred Krafft, Nina Mack, and Sertan Eravci on a project dealing with sustainable private labels, resulting in substantial progress. Their teamwork significantly advanced their project, marking a meaningful step forward in their joint research.