LMM – Entertainment Media Marketing
Get to know the LMM: Der Lehrstuhl für Marketing und Medien (LMM) wird von Professor Thorsten Hennig-Thurau geleitet. Unter anderem bietet der Lehrstuhl im 2. Term des Wintersemesters das Fach "Entertainment Media Marketing" an, in welchem das Management von Unterhaltungsmedien, wie zum Beispiel von Filmen und Serien, näher beleuchtet wird, um passende Marketingaktivitäten darauf anzupassen.
Die folgende Aufgabe wird euch die praktische Umsetzung des Entertainment Media Marketings näher bringen!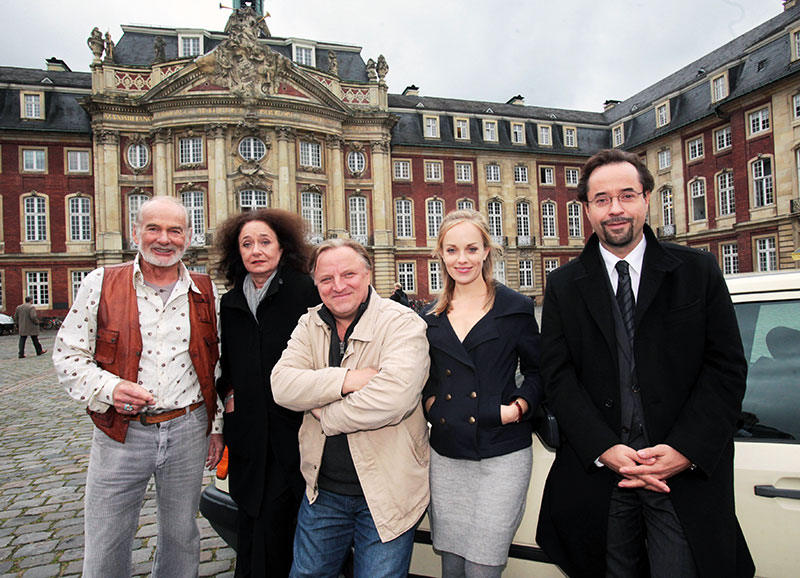 Hier seht ihr ein Foto des Münsteraner Tatorts. Eure Aufgabe ist es nun, dieses Foto vor dem Münsteraner Schloss nachzustellen und dabei euer Produkt bestmöglich als Produktplacement zu integrieren. Wir freuen uns auf eure Fotos via DM! Den nächsten Buchstaben sowie die folgende Aufgabe bekommt ihr danach von uns geschickt.